Donovan Mitchell's Future With Utah Jazz Remains Murky Per Insider Info
KEY POINTS
Donovan Mitchell is rumored to leave by the offseason of 2025
The Jazz have been committed to a rebuilding phase after trading Rudy Gobert
Mitchell has been mentioned in several trade murmurs as of late
This NBA offseason has been home to blockbuster trades, key free agent signings, and trade rumors that many hope will bring out even more competition in the coming 2022-23 season.
One player who has been reportedly on the trade block for quite a while now is Utah Jazz star Donovan Mitchell.
After the Jazz decided to put defensive ace Rudy Gobert up for trade, the Minnesota Timberwolves were more than happy to oblige and meet them on the negotiation table to get a deal done.
As the Jazz seem to be hellbent on blowing it up for the future, the franchise has been reportedly in talks with the New York Knicks for a potential monster package for Mitchell that could rival the returns from the Gobert deal.
Taking the team apart is a massive step back on the Jazz's part instead of a move forward since they did not get an All-Star caliber player in return.
Andy Larsen of the Salt Lake Tribune detailed why Utah has called it quits on the Gobert–Mitchell partnership and why they are rushing to deal the latter.
"Well, let's start with this: the overwhelming feeling among league insiders is that Mitchell is likely to sign outside of Utah at the first available opportunity in 2025," Larsen wrote.
The connection with New York, as Larsen put it, was mainly because the 2017-18 NBA Rookie of the Year "considers New York home" and "[his] skills trainer, Chris Brickley, operates out of a gym in the city."
Larsen later added that the Jazz simply do not have the assets to build a championship-contending team around Mitchell, but the offensive-minded guard has issues of his own to deal with as well.
There is no doubt that Mitchell is one of the most recognizable names in the league, but he is yet to reach elite status by being named to an All-NBA team.
For comparison, Phoenix Suns gunner Devin Booker has leapfrogged him in the shooting guard rankings by playing so great last season that he was selected to All-NBA first team alongside young prodigy Luka Doncic.
Mitchell will need to play catch up with his peers sooner rather than later if he wants to be considered one of the top players in his position.
With the Knicks trade deal being put on ice for quite a while now though according to Shams Charania, it remains to be seen whether they trade him now or give him a few months to showcase his improvements before dealing him at the trade deadline.
The Jazz have a ton of avenues to approach a possible Mitchell deal, but things could get even trickier after this offseason.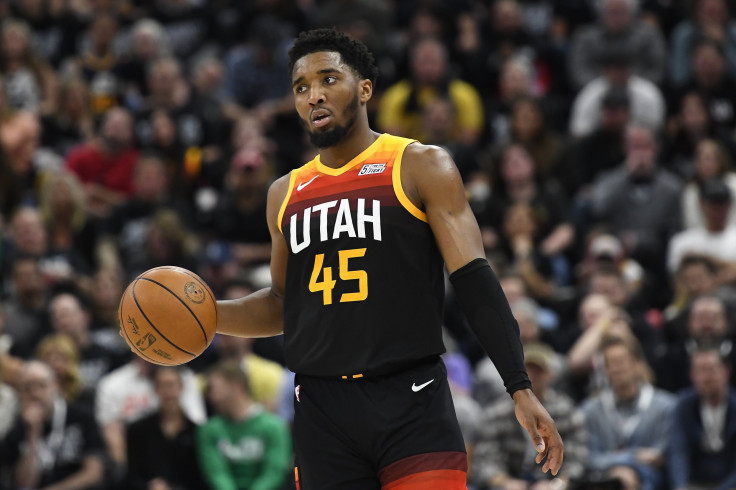 © Copyright IBTimes 2023. All rights reserved.