Phoenix Suns Forward's Cryptic Social Media Activity Hints At Possible Departure
KEY POINTS
Jae Crowder has seemingly aired out his displeasure with the Phoenix Suns on social media
Crowder hints at possibly being dealt in a Kevin Durant trade scenario
The Suns forward could also be referring to something different altogether
The offseason has been one of the most momentous ones in recent memory as big trades happened across the NBA that shook up the entire trade market.
For fans and insiders alike, it was the Minnesota Timberwolves' massive trade package for Rudy Gobert that effectively grinded the trade market to a halt as it also stalled discussions centered around all-time great forward Kevin Durant.
It has already been more than a month since Durant asked for a trade from the Brooklyn Nets, and it seems as if no trade is happening just yet because the Nets are looking for a haul like what the Jazz received for Gobert.
Durant named the Phoenix Suns and Miami Heat as his preferred destinations this offseason, but most think he will now land in Phoenix after the Heat declined to put Bam Adebayo up on the trade block for him.
With the two-time NBA champion seemingly hellbent on going to the Suns, one player is not entirely happy with the situation.
Suns forward Jae Crowder recently on Twitter to apparently vent his frustrations about change and fans are taking it as him hinting at his own departure.
"Change is inevitable. Growth is optional. I believe it's time for a change. I wanna continue growing," he wrote in all caps.
What is even more curious about his Twitter activity is that his two most recently liked tweets are that of him wearing a Dallas Mavericks jersey, his first NBA team, and from NBA veteran Isaiah Thomas talking about dealing with his current situation.
From the outside looking in, Crowder may be dropping breadcrumbs for fans to watch out for an incoming trade that may or may not involve Durant.
It could also possibly mean that he received word from the front office that he will not be given an extension as he enters this year on the final leg of his three-year, $29.2 million deal that he signed ahead of the 2020-21 season.
Also, it could simply be nothing but a red herring from the enigmatic 3-and-D wing who has played an important role in bringing the Suns back to relevance.
Trading Crowder for picks as capital for Durant could also be a possible scenario, but with how murky things are, it remains to be seen what the next step is for the Suns.
All fans know right now is that Crowder is apparently not happy and it is something that fans should keep an eye on in the following weeks.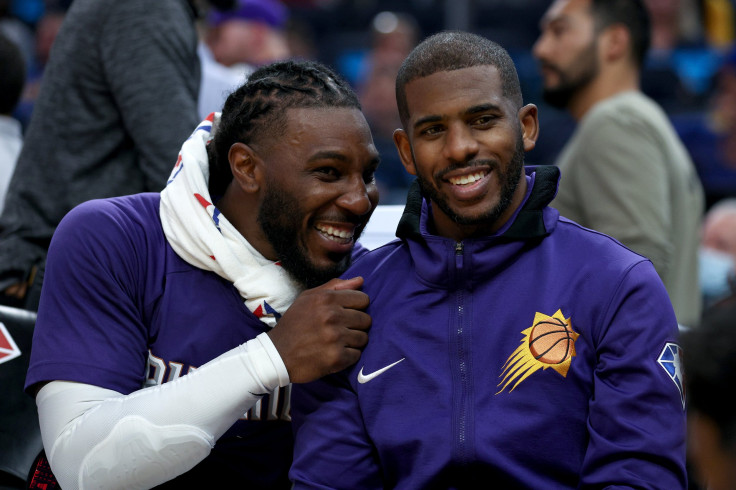 © Copyright IBTimes 2023. All rights reserved.