Dow Jones Industrial Average Drops As Earnings Reports Disappoint Investors Ahead Of Fed Policy Meeting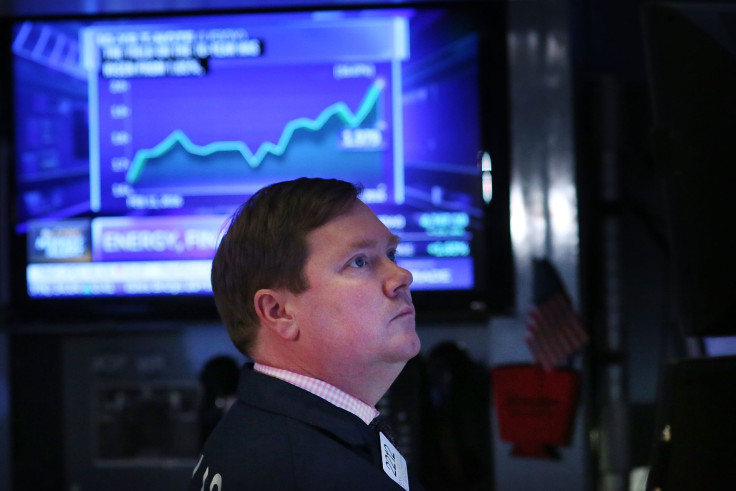 This story was updated at 4:22 p.m. EDT.
U.S. stocks closed Monday lower as corporate earnings continued to underwhelm and investors stayed away from risky assets a day before the start of the Federal Reserve's two-day policy meeting.
The central bank's policymakers are expected to hold interest rates steady when they meet on Tuesday and Wednesday, but may tweak their description of the economic outlook to reflect more benign conditions that leave the path open for future rate rises.
Traders are also keeping an eye on the outcome of a Bank of Japan meeting on Thursday, with expectations that the Japanese could push deeper into negative interest rate territory.
"We are looking at a mixed to lower session today as investors assess events that could cause some gyrations," said Peter Cardillo, chief market economist at First Standard Financial in New York.
Tribune Publishing Company (TPUB) Historical Stock Price | FindTheCompany
"Investors have a lot to digest this week with the Fed meeting, oil prices and earnings, which could lead to higher market volatility and uncertainties," Cardillo said.
The stock market is on one of its longest bull runs, with the S&P 500 about 2 percent away from its all-time high.
The Dow Jones Industrial Average was off its earlier low, closing the day down 27 points, or 0.2 percent, at 17,977, while the S&P 500 index was down 4 points, or 0.2 percent, at 2,088, and the Nasdaq Composite lost 10 points, or 0.2 percent, closing at 4,896.
All the 10 major S&P sectors were lower, with the energy index's fall leading the decliners.
Shares of Perrigo slumped 18 percent to $99.40, making it one of the biggest drags on the S&P, after the company's CEO decided to join rival drugmaker Valeant. Valeant's U.S.-listed shares were off 2.2 percent at $35.17.
Perrigo Company (PRGO) Stock Price | FindTheCompany
Investors have been assessing first-quarter earnings, which are expected to decline 7.1 percent. Of the 132 S&P companies that have reported so far, 58 percent have reported revenue above analyst expectations, falling short of the long-term average of 60 percent, according to Thomson Reuters estimates.
Shares of Tribune Publishing soared 53 percent to $11.50 after Gannett offered to buy the owner of the Los Angeles Times.
Xerox fell 13 percent to $9.68 after the printer and copier maker reported a fall in quarterly revenue.
Data from Reuters were used to report this story.
© Copyright IBTimes 2023. All rights reserved.