Dow Jones Industrial Average Soars As Wall Street Heads For Worst Quarter In Four Years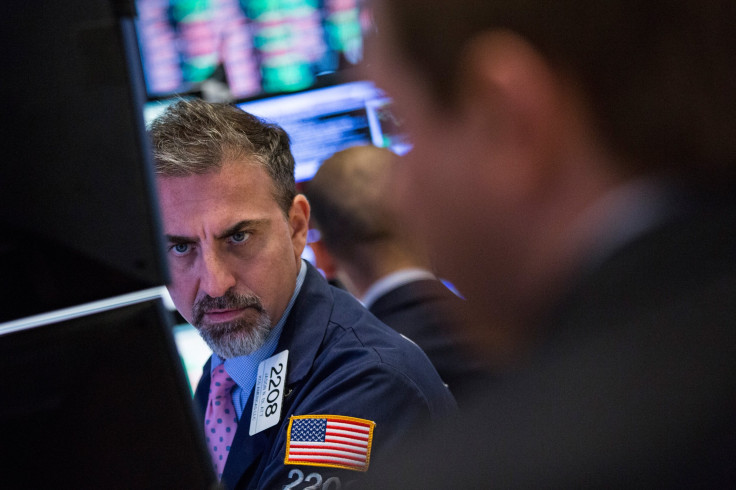 This story was updated at 4 p.m. EDT.
U.S. stocks closed sharply higher Wednesday, with the Dow Jones Industrial Average soaring more than 230 points, as global shares ended the final day of the worst quarter in four years on a positive note. Global markets plunged in August on fears that China's economic slowdown would spread globally, erasing nearly $11 trillion from the value of global shares from the July-September period.
September, historically the worst-performing month of the year, has lived up to its expectations as a rough month for equities. Adding to volatility this quarter were questions of whether the U.S. Federal Reserve will raise the cost of borrowing for the first time in nearly a decade.
"Stocks continue to struggle as the fears of uncertainties cast by the Federal Reserve Bank continue to hold investors hostage," Peter Cardillo, chief market economist at Rockwell Global Capital, said in a research note Wednesday.
The Dow Jones Industrial Average (INDEXDJX:.DJI) gained 234.91 points, or 1.5 percent, to close at 16,284. The Standard & Poor's 500 index (INDEXSP:.INX) added 35.86 points, or 1.9 percent, to end at 1,919.96. The Nasdaq composite (INDEXNASDAQ:.IXIC) gained 102.84 points, or 2.28 percent, to finish at 4,620.17.
For the month, the Dow lost 254 points, or 1.5 percent and the S&P 500 index shed 53 points, or 2.7 percent. The Nasdaq sank 160 points, or 3.4 percent.
All 10 of the S&P 500 sectors closed higher, led by a 2.6 percent gain in consumer discretionary stocks. Chevron Corporation (NYSE:CVX) led the Dow higher, gaining 3.5 percent, while chipmaker Intel Corporation (NASDAQ:INTC) and athletic apparel retailer Nike Inc. (NYSE:NKE) rose 3 percent and 2.8 percent, respectively.
Dow Jones Industrial Average ($DJI) Stock Price - Trailing Year | FindTheBest
Investors tuned in to a speech from Fed Chair Janet Yellen Wednesday afternoon, looking for more clues as to the timing of the central bank's inevitable rate hike. However, Yellen, who spoke Wednesday at the St. Louis Fed community banking conference, did not comment on the U.S. economy or the future of the central bank's monetary policy in her welcoming remarks.
Yellen said last week she expects the central bank to lift rates this year. Federal Reserve Gov. Lael Brainard, who is a voting member of the Federal Open Market Committee, is also scheduled to speak at the conference at 7 p.m.
Investors are also weighing a highly anticipated employment report for September -- due out Friday -- that might shed more light on whether the Fed will lift rates this year.
U.S. stock futures received a boost after more jobs were created in the private sector last month than previously expected. Private employers added 200,000 jobs in September, topping economists' expectations for a gain of 194,000 jobs and up slightly from a gain of 186,000 the prior month, the ADP National Employment Report showed Wednesday.
The economic indicator is widely used as a pre-indicator for the U.S. labor market ahead of Friday's highly anticipated jobs report. Cardillo forecasted the U.S. economy added 197,000 jobs in September and anticipated the unemployment rate will hold steady at 5.1 percent.
The average monthly gain in payrolls has slowed from nearly 300,000 late last year. However, economists say employment growth at that pace was never going to be sustainable.
"Historically, there are few times when payrolls have consistently risen by 200,000 per month for any extended period. As long as payroll growth doesn't dip below 120,000 a month, the unemployment rate, which is already at its long-run equilibrium rate, will continue to edge even lower," Paul Ashworth, chief U.S. economist at Capital Economics, said in a note.
Global shares traded higher Wednesday, with China's benchmark Shanghai Composite index closing 2.7 percent higher while Japan's Nikkei index closed up 1.4 percent.
European stocks traded higher, with Germany's DAX and France's CAC closing up 2.2 percent and 2.6 percent, respectively.
© Copyright IBTimes 2023. All rights reserved.