Dow Jones Industrial Average, S&P 500 Index And Nasdaq Composite Close Lower Ahead Of Retail Sales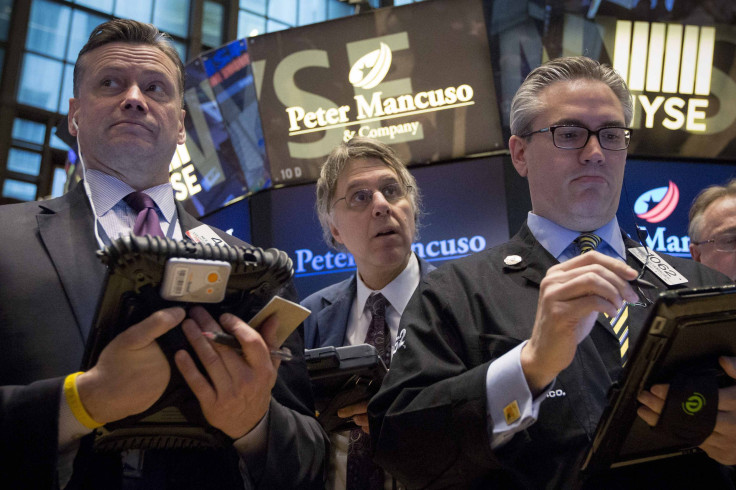 U.S. stocks closed slightly lower Wednesday following a major sell-off a day earlier over fears of a springtime interest rate hike from the Federal Reserve. The Federal Open Market Committee is scheduled to hold a two-day policy meeting March 17-18, followed by a press conference from Fed Chair Janet Yellen. Economists will be looking for clues from the meeting as to when the central bank plans to hike rates. Most economists anticipate that the Fed will raise rates in mid-2015.
The Dow, which measures the share prices of 30 large industrial companies, lost 27.55 points, or 0.16 percent, to close at 17,635.39. The S&P 500 stock index fell 3.92 points, or 0.19 percent, to end at 2,040.24. The Nasdaq composite dropped 9.85 points, or 0.20 percent, to finish at 4,849.94, based on the most recent available data.
U.S. equities struggled to hold early gains Wednesday after data revealed oil inventories rose more than expected last week, marking the ninth consecutive week of a higher total of stockpiles than at any time in at least 80 years. The report sparked concerns of oversupply, sending U.S. oil prices to their lowest level since Feb. 28.
West Texas Intermediate crude, the benchmark for U.S. oil prices, fell 12 cents to close at $48.17 a barrel, for April 15 delivery on the New York Mercantile Exchange. Brent crude, the benchmark for global oil prices, added $1.30 to close at $57.70 a barrel, for April 15 delivery on the London ICE Futures Exchange.
U.S. stocks initially climbed in morning trading, boosted after European stocks rallied Wednesday after a weak euro helped boost exporters. The euro continued to fall Wednesday, losing more than 1.5 percent to trade at $1.05 for the first time in 12 years. The depreciation in the euro comes as the European Central Bank launches its $1 trillion bond-buying program this week, aimed at boosting economic growth across the troubled eurozone.
Economists will sort through U.S. retail sales data on Thursday, a key economic indicator since consumer spending accounts for nearly two-thirds of U.S. economic activity. Data last month revealed U.S. consumers spent less at retailers in January, despite the precipitous drop in gasoline prices. While falling crude oil prices serve as a headwind for the global economy in the long term, experts say its affect are a tailwind for the U.S. economy in the short term as gas prices continue to decline.
Crude oil prices have lost nearly 60 percent from June to January, sending the average cost of gas in the U.S. to $2.45 per gallon, down $1.04 from a year ago, according to Gasbuddy.com. Analysts expect retail sales in February to rise 0.3 percent after declining 0.8 percent in January
© Copyright IBTimes 2023. All rights reserved.