DraftKings, FanDuel Fantasy Sports Scandal Could Scare Off Investors, Sink IPO Hopes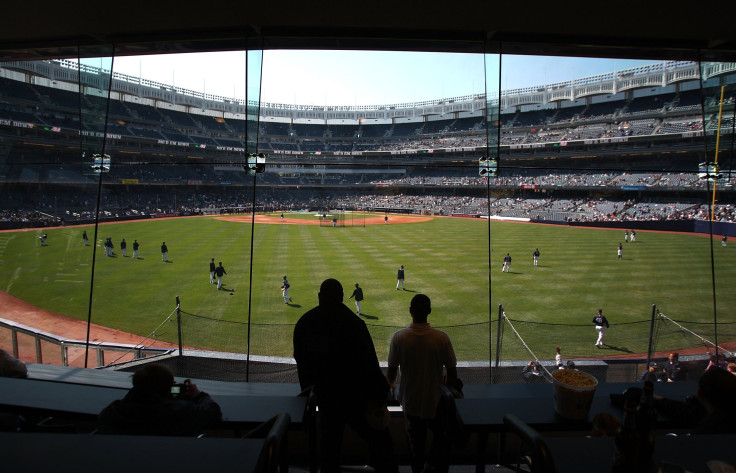 Renewed scrutiny of FanDuel and DraftKings this week is hitting the daily fantasy sports companies where it most hurts -- their wallets. With inquiries from regulators already underway in several states, and fantasy sports players openly worrying about whether daily games are rigged, the investments from private equity firms and sports leagues that both companies count on for growth are looking less certain.
DraftKings and FanDuel, both privately held, have yet to turn a profit. Instead they rely on hundreds of millions of dollars in outside investments from private equity firms and professional sports leagues to fund operations, advertising and other efforts that add to their user base. But the companies' admissions this week that a midlevel DraftKings employee accessed and leaked insider information shook consumer confidence and stoked calls for federal oversight of the daily fantasy sports industry.
The one-two punch will likely cause finicky investors to think twice about pouring more money into DraftKings and FanDuel – a major setback if companies ever hope to go public.
"These companies right now are being valued on growth. They're not being valued for cash flow," said Adam Krejcik, managing director of digital and interactive gaming at Eilers Research, a firm that analyzes the fantasy sports industry. "They're being valued on potential future market scalability and growth. To the extent that all this bad publicity impacts user trends, that certainly could be concerning."
Overview of Fanduel Inc.'s Investors | FindTheCompany
Venture capital money is the lifeblood of the daily fantasy sports industry. DraftKings has raised $426 million, with Major League Baseball and the National Hockey League among its contributors, according to Bloomberg. FanDuel raised $363 million, drawing investments from prominent private equity firm KKR and a partnership with the National Basketball Association.
Both companies are just a few years old, but already they are valued at more than $1 billion each. DraftKings CEO Jason Robins and FanDuel CEO Nigel Eccles each said last month that they were mulling whether to seek additional rounds of private funding or pursue an initial public offering, Reuters reported.
That's why this week's scandal is so damaging -- it occurred just as the brands are making their push to grow from niche players to major forces on the media landscape. Ethan Haskell, a midlevel DraftKings content manager, leaked confidential information about which players appeared most in fantasy football lineups before Week 3 of the NFL season. Soon after, Haskell won $350,000 on a $25 entry fee while playing in a FanDuel fantasy football contest. The companies say Haskell couldn't have personally profited from the leak because his FanDuel lineup was already locked by the time the information went public.
But the damage was done, and the fallout was immediate. New York's attorney general opened a probe into both FanDuel and DraftKings on Tuesday, asking the companies via a letter to clarify how they compile data, assign player values and restrict their employees from misusing that information.
Members of both houses of the U.S. Congress called for formal inquiries into the daily fantasy sports scandal, according to Reuters. Daily fantasy sports has long operated under a 2006 statute that exempted fantasy sports from online gambling restrictions, but with state inquiries also underway in Massachusetts and New Jersey, it's only a matter of time before FanDuel and DraftKings are subject to oversight, whether on a federal or a state-by-state level.
Presumably, top private equity firms would have been aware of the risk of increased regulation before they forked over millions of dollars, said Marc Edelman, an associate professor of law at Baruch College's Zicklin School of Business in New York who advises private equity companies on the legal side of the fantasy sports industry. But the chance to get in on ground floor of an exploding industry could have clouded their judgment.
"A shrewd investor should have recognized the legal risks and concerns about internal controls in these companies long ago," Edelman said. "With that said, I don't think many investors have considered these issues."
Overview of Draftkings Inc.'s Investors | FindTheCompany
DraftKings and FanDuel addressed growing user and regulator concern with separate statements Wednesday. Both companies have formally banned their employees from participating in any paid daily fantasy sports games and consulted third-party legal experts to review their internal protocols.
FanDuel representatives also are having daily discussions with the company's board of directors, who have expressed support amid this week's scandal, a source familiar with the situation told International Business Times. Private equity firm KKR, the lead investor in FanDuel's recent $275 million funding round, confirmed its board member has been in close contact with FanDuel.
DraftKings did not immediately respond to a request for comment on this story.
If scandal and regulatory scrutiny eventually lead to regulation, daily fantasy sports companies could face additional taxation and costly licensing fees. For private investors, the increased overhead would be a troubling proposition, especially if the insider information scandal impedes user growth.
"If you get increased regulation, depending on how stringent, that would certainly go and fit into any valuation context and discussions. If you, all of a sudden, have to change the trajectory or growth projections for the industry, that will also impact valuation," Krejcik said. "If these guys are constantly seeing bad press – and so far, the investors themselves haven't really been mentioned in the articles – but I can assure you that this is not ideal. They don't like this. They're risk averse."
It's too early to say how the latest investigations will affect the long-term health of the daily fantasy sports industry. It's even possible that increased oversight will be a net positive for the companies, adding a level of certainty to the gaming. But in the meantime, bad press could slow down their growth.
"Broadly speaking, it's hard to see how all this scrutiny and bad publicity does anything to help them in terms of potential future IPO or fundraising rounds," Krejcik said.
© Copyright IBTimes 2023. All rights reserved.