Dream Team Members Respond To, Laugh At, Kobe Bryant's Sensational Boast [VIDEO]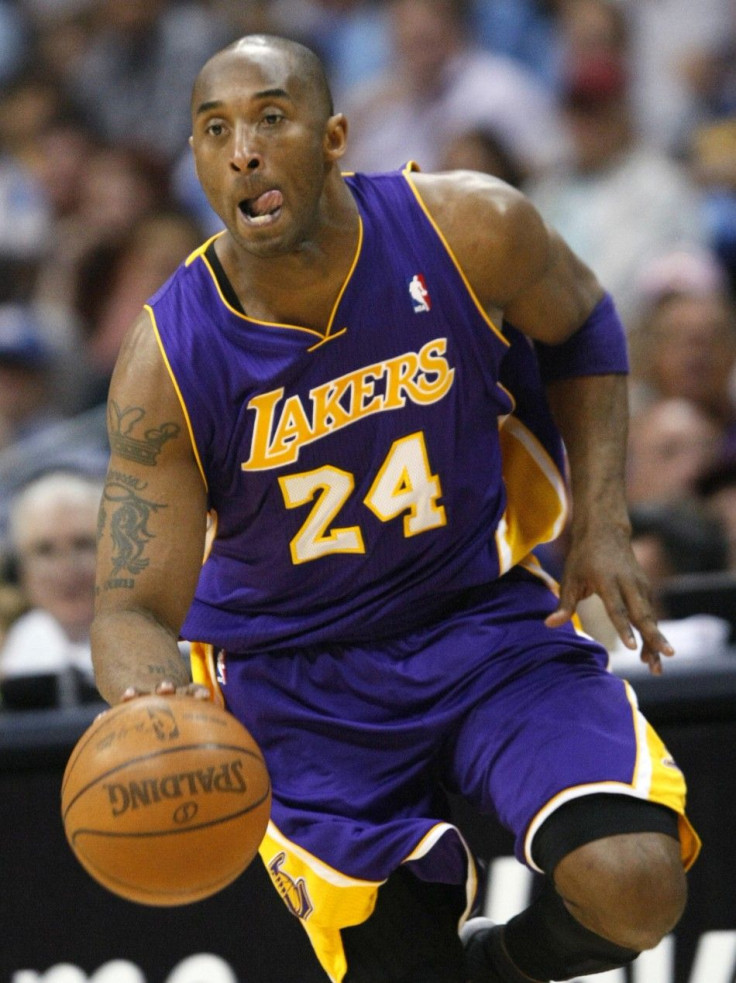 Dream Team members from Michael Jordan to Charles Barkley have responded to -- and in MJ's case, even laughed at -- Kobe Bryant's sensational boast that this year's Team USA Summer Olympics basketball team could have beaten the fabled 1992 Dream Team.
Kobe started a minor controversy with his recent comments regarding the two Summer Olympics teams:
Well, just from a basketball standpoint, they obviously have a lot more size than we do - you know, with [David] Robinson and [Patrick] Ewing and [Karl] Malone and those guys, Bryant said. But they were also - some of those wing players - were also a lot older, at kind of the end of their careers. We have just a bunch of young racehorses, guys that are eager to compete. So I don't know. It'd be a tough one, but I think we'd pull it out.
The Dream Team's legendary players took umbrage with his remarks, and they are not going to let the young buck tear them down that easily.
Dream Team star Michael Jordan -- never one to bite his tongue -- went the furthest, telling the Associated Press on Thursday, I absolutely laughed, after hearing about Kobe Bryant's remarks, adding that there is no comparison between the two squads.
MJ, who made his comments before playing in a celebrity golf tournament in Charlotte -- where he owns the dismal Charlotte Bobcats NBA team -- went on to further explain his opinions on the matter:
For him to compare those two teams is not one of the smarter things he ever could have done, Jordan said with a smile. I heard Kobe say we were not athletic. But we were smart. He said we were too old, but I was 29 and in the prime of my career. Pip (Scottie Pippen) was 26 or 27, (Charles) Barkley was 29, Patrick (Ewing) was 29 and Chris Mullin was 29. Almost everybody was still in their 20s.
He does have a point, as the 1992 team, later dubbed the Dream Team in light of its dominating performance, included 11 future NBA Hall of Famers and won the six games it took to capture the gold by an average of more than 43 points.
Most of us were in the prime of our careers, at a point where athleticism doesn't really matter ... You have to know how to play the game, Jordan added. I imagine he's trying to say it to legitimize his own Dream Team. But to me it's not even a question what team is better ... For him to make that comparison, it's one of those things where it creates conversation ... I guess we'll never know. I'd like to think that we had 11 Hall of Famers on that team, and whenever they get 11 Hall of Famers, you call and ask me who had the better Dream Team. Remember now, they learned from us. We didn't learn from them.
Scottie Pippen, a fellow Dream-Teamer, and former teammate of Jordan's on the legendary 1990s-era Chicago Bulls, took to Twitter to make his own opinions on the matter of Kobe Bryant's boasts known:
I respect Kobe and his confidence in this year's @usabasketball team, Pippen tweeted Thursday. But the Dream Team was special. Unbeatable.
Let's just assume he's not counting the fact that the Dream Team lost a scrimmage game against a bunch of up-and-coming American stars shortly after arriving in Europe prior to their astounding Olympics run.
Charles Barkley, another future Hall of Famer who played for the Dream Team in 1992, also responded to Kobe Bryant's comments with a rebuttal of his own:
Oh yeah, that's no disrespect. I ain't got to badmouth them. But like I said, their point guards weren't going to beat us. That's a no-brainer.
[Regarding the age comments] I just started laughing. How old is Kobe Bryant? He's 34? And he's calling us old? At the time, we were only like 28, 29. Michael Jordan and me were the same age. We were both 29. Other than Kobe, LeBron (James) and Kevin Durant, I don't think anybody else on that team makes our team.
It's all a matter of opinion, however, because as Michael Jordan said, I guess we'll never know.
Click play below to get the scoop via video:
© Copyright IBTimes 2023. All rights reserved.