Drone Carrying Methamphetamine Crashes In Mexican Border Town; Authorities Searching For Pilot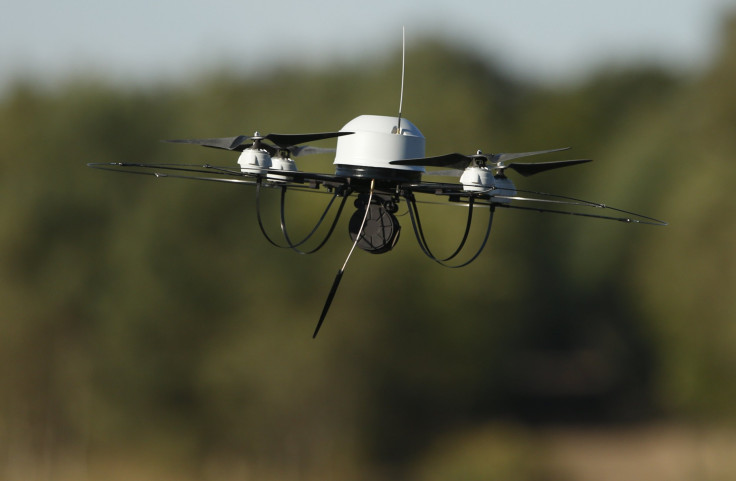 A drone carrying six pounds of methamphetamine crashed in Mexico Tuesday night, just two miles from the U.S. border, the latest in a series of innovative tactics that drug smugglers are employing in attempts to transport illicit cargo.
Jorge Morrua, Tijuana police spokesman, told the Associated Press that the drone fell near the San Ysidro crossing at Mexico's border with California.
The six-propeller aircraft was reportedly carrying six packages of the highly addictive drug when it crashed. The incident was not the first time a drone had been discovered trying to transport drugs. The U.S. Drug Enforcement Administration (DEA) had said last year that drug cartels were increasingly relying on the aircraft as a means of smuggling drugs, even going so far as to fund development programs for their own unmanned aerial vehicles, the Latin Times reported.
The DEA's Amy Roderick told Fox 5 San Diego that "we would not call using drones a new trend in smuggling… this method will only allow a small amount of drugs to be flown at a time and coupled with the ease of detection, does not make this method very profitable to these drug trafficking organizations."
Mexican authorities identified the drone in question as a Spreading Wings S900 model, and said that they were searching for the person who was piloting the craft, the Los Angeles Times reported.
A Tijuana police official said that the drone was probably being used to ferry drugs between neighborhoods, and not across a heavily populated and guarded section of the U.S.-Mexico border where it was likely to be spotted, the San Diego Union Tribune reported.
Drug cartels have long used ingenious methods, including submarines, catapults and cross-border tunnels, to transport illegal narcotics into the U.S.
© Copyright IBTimes 2023. All rights reserved.