FAA Regulations Permit Drones With Cameras For Use In Journalism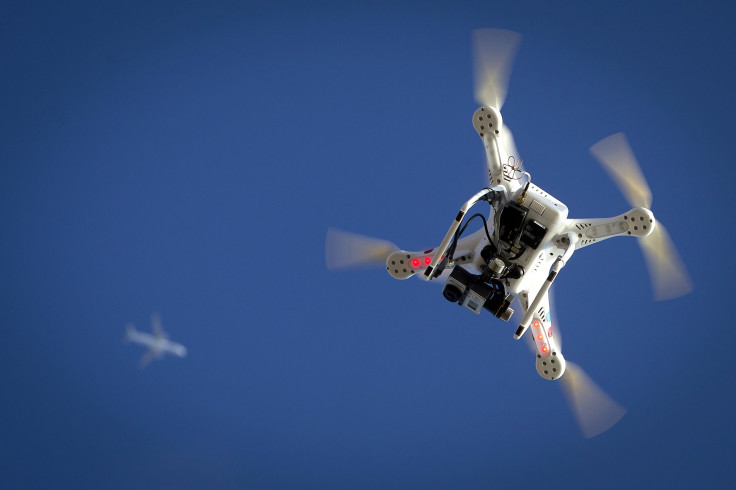 The Federal Aviation Administration announced Monday it would lift regulations against drones used for news reporting. A number of media outlets had fought the FAA's prohibition against drone use by the media, saying it amounted to infringement on First Amendment rights.
The deal will allow CNN to begin using drones for news stories while the FAA collects data on their use to create a framework to "safely integrate" drone use into newsgathering operations, CNN said in a statement. The news network has been trying to work out a deal with the FAA since June 2013 along with the Georgia Tech Research Institute, with which it has a research partnership for drone use.
"Our aim is to get beyond hobby-grade equipment and to establish what options are available and workable to produce high quality video journalism using various types of UAVs and camera setups," CNN Senior Vice President David Vigilante said. "Our hope is that these efforts contribute to the development of a vibrant ecosystem where operators of various types and sizes can safely operate in the U.S. airspace."
The agreement will allow CNN to integrate Unmanned Aerial Vehicles, also known as UAVs or drones, "into newsgathering and reporting," the release said. News agencies had already used drones to cover large natural disasters while journalism schools like the University of Missouri used the tiny unmanned planes in classes before the FAA stepped in.
The increasing application for drones in a number of industries has highlighted the need for a legal framework for their adoption in the U.S. Otherwise, companies might look outside the country for the growing UAV industry. Amazon said in December it would look for drone-testing facilities outside the U.S. because of the FAA prohibition.
© Copyright IBTimes 2023. All rights reserved.
FOLLOW MORE IBT NEWS ON THE BELOW CHANNELS