Drone-Passenger Jet Encounter Continues To Baffle Officials And Enthusiasts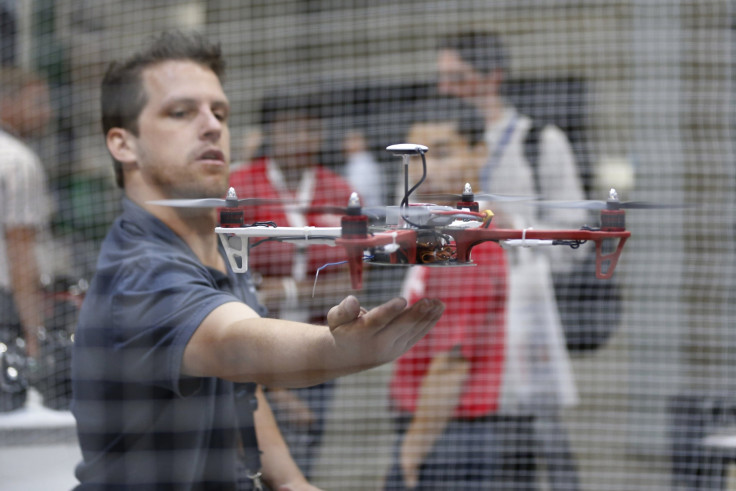 On March 22, a drone and a commercial airliner reportedly came close to a collision in an incident that continues to baffle drone enthusiasts and officials who admit they do not understand what exactly happened over Florida on that day.
Last month, Jim Williams, head of the unmanned-aircraft office at the Federal Aviation Administration, or FAA, described the mysterious encounter saying that an American Airlines Group Inc. (NASDAQ:AAL) jet came close to a "remotely piloted" model aircraft about 2,300 feet above Tallahassee, Fla. However, the regulator's account of the incident, highlighting the risks posed by an increased number of unmanned aircraft in American skies, has raised many eyebrows, criticizing it as the FAA's effort to justify restrictions on using unmanned aircraft for private use, the Wall Street Journal reported.
Multiple private groups associated with regulating model aircraft and the buying and selling of drones reportedly investigated the incident, but found no leads, with the Association for Unmanned Vehicle Systems International, or AUVSI, a U.S.-based drone trade group, stating that "many details remain a mystery and… it's important not to draw conclusions about what happened."
While the FAA said that the passenger jet's pilot "was sure he had collided with (the drone)," another person familiar with the matter told the Journal that the pilot never believed his aircraft was in danger, a version that is in stark contrast to what the FAA said in its report.
Meanwhile, drone pilots and advocates have also questioned the FAA's account, saying that model aircraft cannot operate at a height of 2,300 feet. They also said it is nearly impossible for a pilot flying at hundreds of miles an hour to provide such an accurate description of a model aircraft.
"When you're in a cockpit, you don't see a bird until it hits your windshield," Chad Dennis, a private pilot and an aerospace instructor at Middle George State College and the chairman of Georgia's working group on drones, told the Journal.
A lack of information about the incident, despite multiple investigations, is being viewed as the FAA's failure to regulate drones in the country. And while there are no formal rules for unmanned aircraft in the U.S., drones are not required to carry any tracking technology nor do they need to register with the government or an insurance company, the Journal reported.
"A lot of people already fly [drones] without rules and regulation. It's almost a free for all," Gretchen West, AUVSI's executive vice president, told the Journal. Williams "is painting a picture that this technology could threaten safety, but that goes back to the FAA. They have to come up with the rules to create a safe environment."
© Copyright IBTimes 2023. All rights reserved.