Drones May Play A Role In Hunting Down Libya U.S. Consulate Attackers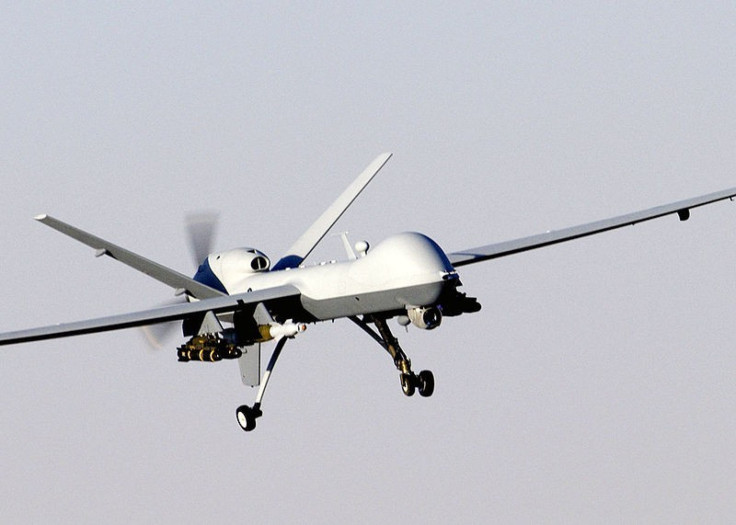 In an effort to hunt down the militants responsible for the attack on its consulate in Benghazi and the killing of Ambassador Christopher Stevens, the U.S. may soon deploy unmanned drones over Eastern Libya.
That's according to reports originally posted on CNN, based on information from anonymous officials. Surveillance information collected from the drones could be passed to Libyan officials and security forces, which may then play a leading role in attacks on training camps for any al-Qaeda-friendly groups found in the area.
But much of that will still depend on calculations on whether the Libyan forces themselves are capable of acting on the information, and whether a U.S. strike has a better chance of success.
The non-existent Libyan air force means that any strikes into lawless and remote areas east of Benghazi may require slower Libyan ground forces or local tribal groups, increasing the likelihood of prior warning, allowing militants to slip away or hide.
That leaves open at least some possibility that the U.S. may choose to act on the information by itself. The sensitive nature of the operation means that the president will likely have direct influence if not final input over whether U.S. forces would act alone, with assistance, or delegate to Libyans.
If a specific target, a house, compound, or camp were identified, President Obama may still reserve the right to keep the information undisclosed to Libyan officials or simply inform them of independent U.S. action. That would leave open options for a special operations attack like the one used to take out Osama bin Laden in Pakistan, or air and cruise missile strikes like the ones the U.S. launched in the past against Libyan and Sudanese facilities, or simply to attack with the drones themselves.
However, the president's comments on Wednesday reveal that for the moment, working closely with Libyan forces may be the preferred option.
"Make no mistake: we will work with the Libyan government to bring to justice the killers who attacked our people," said the president in a televised speech to the nation from the White House, flanked by Secretary of State Hillary Clinton.
"This attack will not break the bonds between the United States and Libya," added Obama.
CNN likewise reported back in June that U.S. drones had already been flying over eastern Libya to seek out extremist groups in the area possibly linked to al-Qaeda. That seemed to be an early indication of growing concerns about the potential dangers of terrorist intrusions into the country.
Also in June, a group thought to be linked or part of the Omar Abdul Rahman Brigades (named after the imprisoned mastermind of the 1993 World Trade Center bombing) took responsibility for unsuccessful attacks on U.S. diplomatic offices in Benghazi, ostensibly in retaliation for the death of Abu Yahya al Libi, al-Qaeda's deputy commander in Libya.
The present attack shows that their perseverance seems to have paid off, though not without stirring what will undoubtedly be a response from the U.S.
An additional 50 U.S. Marines have now been deployed to Tripoli to support the U.S. Embassy there.
Speaking to Politico on Wednesday, National Security Council spokesman Tommy Vietor warned against wild speculation in the press: "There is a lot of press speculation for who did this and why but at this stage it would be premature to ascribe any motive to this reprehensible act."
© Copyright IBTimes 2023. All rights reserved.