Drought-Hit Panama Canal Introduces Restrictions On Maximum Ship Depth - IBT Graphics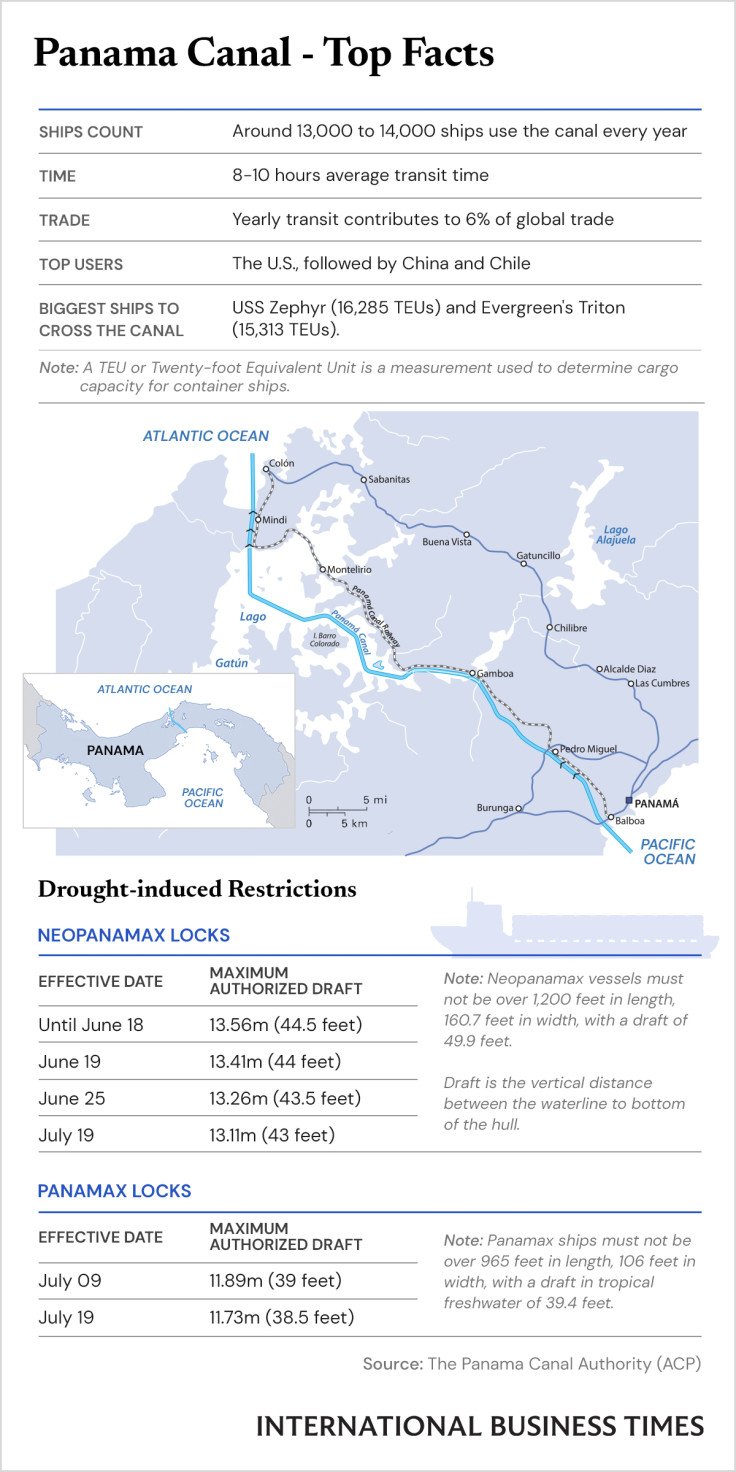 The Panama Canal plans to expand restrictions on the biggest ships crossing the route after drought conditions reduce the water level on the trade conduit.
The lock-type channel provides a shortcut for large ships traveling between the Pacific and Atlantic oceans to save over 8,000 nautical miles, reducing the time of their trips roughly by 21 days. It takes a ship approximately eight to 10 hours on average to pass through the canal.
Since the canal's expansion in 2016, the waterway registers nearly 14,000 transits annually. In 2019, 252 million tons of goods were transported through the Panama Canal, generating more than $2.6 billion in tolls. The expanded canal can take care of cargo vessels carrying 14,000 20-foot containers, around three times the amount it accommodated previously.
The canal's role in the global shipping industry increased drastically in the wake of supply chain disruptions during the COVID-19 pandemic and U.S.-China geopolitical tensions.
Effective Sunday, container ships are required to either carry less cargo or shed weight to be able to float higher.
© Copyright IBTimes 2023. All rights reserved.