Dubai Shawarma Stands To Shutter: City Closes 45 Percent Of Outlets Following New Hygiene Regulations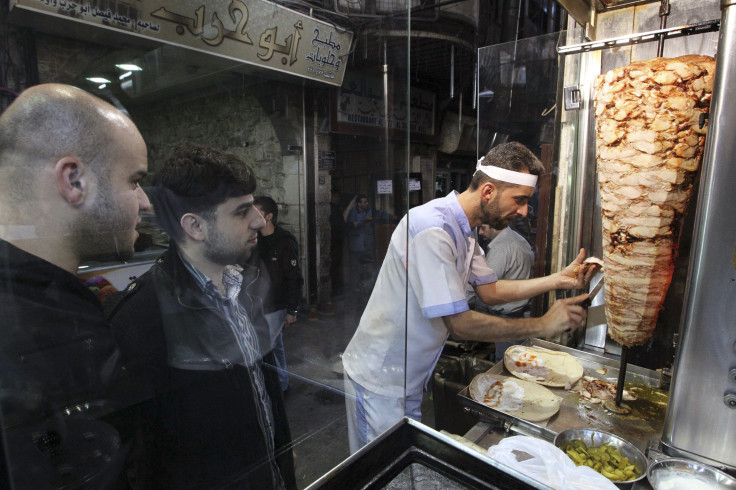 Dubai's enforcement of its new rules for the sale of the popular shawarma in the emirate, following a six-month deadline given to implement changes in the hygiene standards of the establishments, is leading to the shutdown of almost 45 percent of shawarma stands in Dubai starting Nov. 1.
Dubai's civic body had issued the deadline for 572 small and medium food outlets selling shawarma across the city, aimed at new rules regarding space, equipment and storage requirements for a more hygienic production of the popular Middle Eastern delicacy. The deadline ended on Oct. 31 with only 318 stands making or attempting to make the changes required by the new guidelines, the body reportedly said Monday.
"During our routine inspection campaigns to these establishments, we found that they did not have enough space to prepare this food, and brought the meat or chicken from other establishments. They also did not have space to put other ingredients," local paper Khaleej Times quoted Sultan Ali Al Tahir, head of Food Inspection Section at the Food Safety Department, as saying.
"They kept these outside the refrigerators - near a hot place meant for cooking and preparing sandwiches - which exposes them to damage due to the proliferation of bacteria caused by high heat," he added.
The shawarma stands are no longer allowed to operate in open areas and have to be moved indoors to avoid being exposed to dust and pollution. The authorities have also mandated that proper refrigeration of raw materials must be carried out, along with proper storage of tools. The outlet-owners have to ensure that there are separate facilities for defrosting frozen meat, cleaning vegetables as well as proper disposal of waste.
The new regulations have led to 141 (24.65 percent) outlets failing to comply with the new guidelines and 113 establishments (19.75 percent) completely stopping the activity of making shawarma.
"There is no grace period for them. They will have to stop the sale of shawarma's immediately. They will be fined if they are found selling shawarma's," Al Tahir said, referring to outlets that did not take action before the deadline, Gulf News reported.
© Copyright IBTimes 2023. All rights reserved.
FOLLOW MORE IBT NEWS ON THE BELOW CHANNELS