Dussehra 2016: Hindu Festival Celebrates Triumph Of Good Over Evil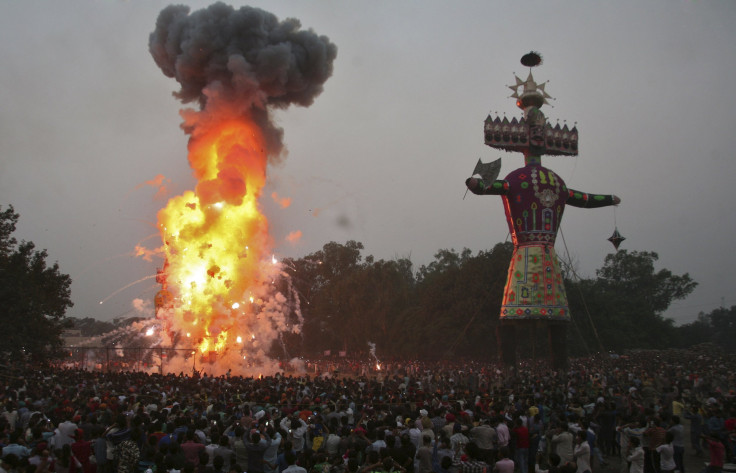 Dussehra, also known as Vijayadashami, is a festival celebrated by Hindus across the world. It marks the triumph of good over evil and is the culmination of Navratri, or nine nights. According to the Hindu calendar, dussehra falls in the month of Ashwin — sometime between September and October.
This year, dussehra will be celebrated on Oct. 11. The festival is celebrated mostly by Hindus in India, Nepal, Sri Lanka and Bangladesh. The word dussehra is derived from Sanskrit dasha (sun) and ahaha (day).
According to the Hindu mythology, Lord Rama defeated and killed 10-headed demon king Ravana. Because of this, people in several parts of India burn effigies of Ravana.
Friends and families get together and exchange gifts and sweets. Ramleela, which are plays based on the life of Lord Rama, are showed predominantly in the northern parts of India.
People also celebrate vijayadashami on this day. Hindus believe that goddess Durga attained victory over the demon Mahishasura after fighting him for 10 days and nine nights.
Dussehra is a public holiday in India with post offices, government offices, banks, colleges and schools closed. Business organizations or convenience stores are open for limited hours in the day. However, public transport is not affected during the festival.
© Copyright IBTimes 2023. All rights reserved.