Diwali Shopping: Competition Between Online Stores, Brick-And-Mortar Stores Leaves Indian Consumers With More Cash To Splash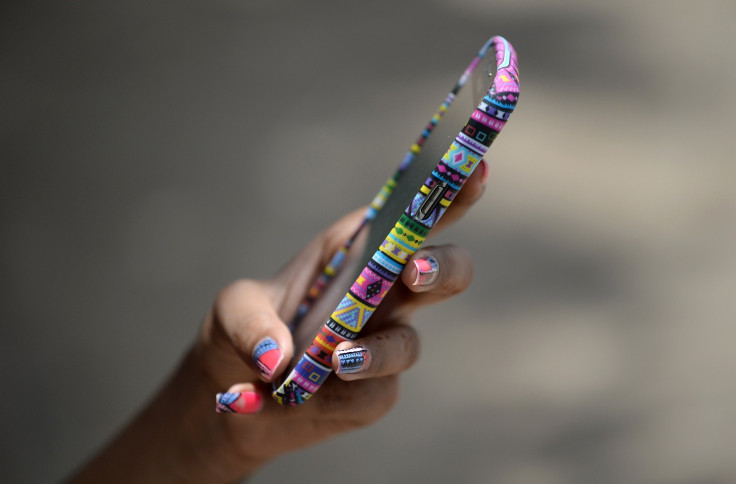 BANGALORE, India -- Prakash Vasudev really liked the deal on Amazon.com Inc.'s Indian site. He was looking to replace his aging HTC smartphone and Xiaomi's Mi4i was available at less than 10,000 rupees (about $150), as part of the Diwali season sales being run on the online shopping site. He had compared the Xiaomi smartphone with Motorola's latest Moto G on Amazon's Indian rival site Flipkart, but barring the expandable memory facility available on that phone, the Mi4i was a steal, at 3,000 rupees cheaper than the Moto.
Vasudev, a 40-something sales trainer in Bangalore, epitomizes the rise of the online shopper in India and the challenge for brick-and-mortar retailers. People with disposable incomes, looking for quality products, are going online first. And in the case of relatively small purchases such as mobile phones, they are buying online as well.

"If I want to buy a large flat-screen television, of course I'll walk into [my] friendly neighborhood electronics store or Croma. I'll check out the features, but I'll still buy online," Vasudev said, unabashed about something he and millions of Indians have learned to do, knowing the smartphone will certainly be at least 500 rupees cheaper online or that TV set might cost a few thousand rupees less.

"It's all about economics," Vasudev told International Business Times in an interview. "I'll certainly buy online if I can get that extra 500-rupee discount."
Managers of brick-and-mortar stores are feeling the extra pressure of consumers exercising their newfound bargaining power. Consider farm produce trader Naveen Das. He wanted to buy a Sony C4 smartphone, popular in India for its Snapdragon 801 processor and 5MP selfie camera, from one of Bangalore's Sony stores run by a local reseller business.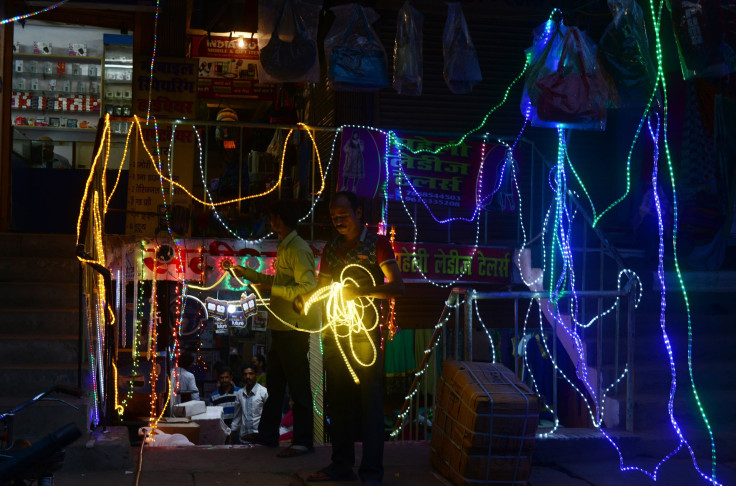 Armed with his knowledge of online prices, Das was able to knock off nearly 3,000 rupees from the listed price. The store manager agreed to a price of 21,800 rupees for the phone, the lowest the store could offer. While some online prices were cheaper yet, Das decided to go ahead with the purchase because he could be sure that he was getting the genuine product plus a protected warranty.
"I've been here for years, and earlier it was easier [to sell the listed price]," the store manager told IBT. "Our incentives depend on how much we sell, but customers walk in with all kinds of prices" from online sites, the manager said. "Sometimes they might even bluff." Store managers determine the discount they can afford to give by looking at the market operating price, which is the price at which the product is selling in the market.
"Selling something has become a lot more stressful today," the store manager said.
Indian regulations require a maximum retail price to be displayed for any product sold, so consumers can easily compare the discounts being offered online against those being offered in physical stores. Keen bargain hunters also compare online prices, ensuring that online businesses are locked in a fierce competition with each other.
To sweeten the deal, and win customers like Vasudev back, or to keep the ones like Das, India's retailers, online and off, are going all out. India's festive season begins in October with a nine-day Dussehra festival and culminates with Diwali, the festival of lights in early November. It is a period of frenetic buying of gifts for family and close friends, and the three- to four-week season accounts for a large chunk of sales that no retailer can afford to miss.
"Overall it's an excellent thing for consumers because they get more choices, more options, more convenience," Avijit Mitra, who runs the Croma retail chain of consumer electronics products as CEO of Mumbai's Infiniti Retail Ltd., said in a phone interview.
Mitra was surprised by the pace of change in the market. "To be honest, we expected the digital influence to be a little slower than what has happened, and we expected that we would be one of the early starters."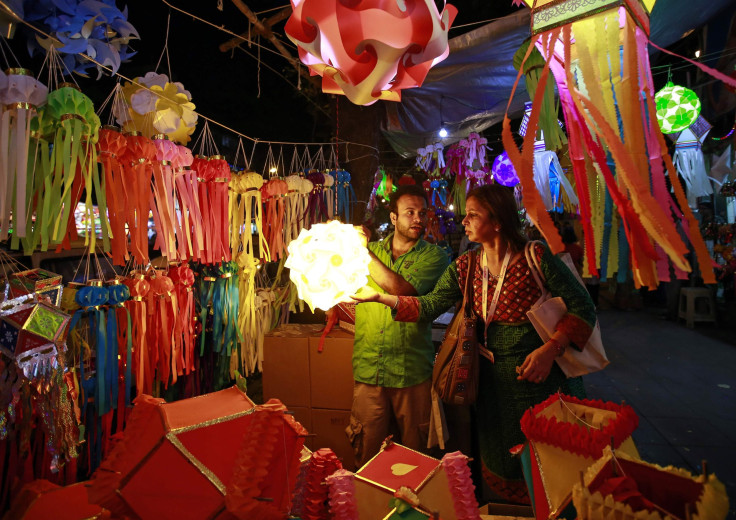 This Diwali, Croma is doing its best to catch up by advertising its mobile and online presence, in addition to discounting the first installment on the price of products bought on 10 monthly installments. The retail chain has also linked to some of India's biggest banks to offer an additional 5 percent discount on purchases made on the banks' credit and debit cards.
Mitra expects to roll out a mobile app by December, allowing people to determine which stores have which products. Croma stores also offer conveniences such as the ability to pay online and pick up a gadget at the store or have it delivered, just as online sites do.
Online stores are also getting in on the act: Amazon offers "lightning deals," dropping the price by an additional 500 rupees or 1,000 rupees if the purchase is made in the next 15 minutes, while Paytm, an online shopping site and mobile wallet, offers cash-back deals that are popular with consumers.
For customers opting to pay upfront, Paytm offers to top up their wallets with the equivalent of a certain discount. That money can then be used for a range of transactions -- from topping up phone plans to paying for Uber rides or simply for shopping for other doodads available on Paytm. This combination of shopping and wallet rolled into one has helped make Paytm the No. 2 payment app in India, Boston-based mobile tech company Jana noted in a recent report that included a study of e-commerce sites in India. Flipkart topped the list.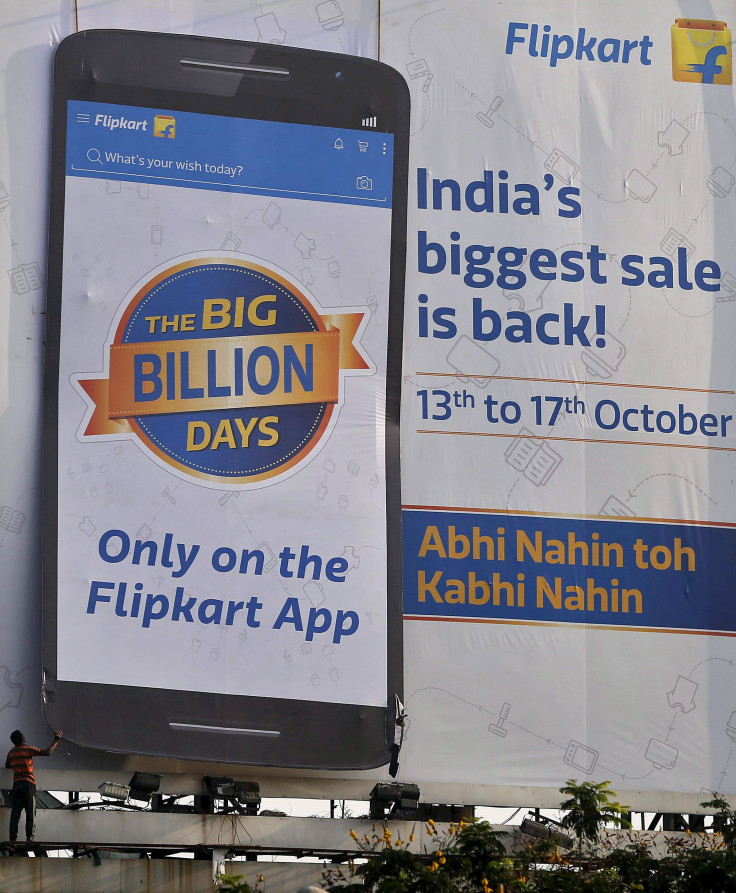 Can't Beat Them, Join Them
A number of retail stores are teaming up with online companies to combine the best of both. At Shoppers Stop, a Mumbai-listed department store chain that sells fashion apparel and accessories, Managing Director Govind Shrikhande has moved to strike a deal with Snapdeal, an Indian online shopping marketplace run by Softbank Group-backed Jasper Infotech in Delhi. Shoppers Stop will have a presence on Snapdeal with its full range, Shrikhande said in an email interview with IBT.

The tie-up extends to FreeCharge, the mobile wallet that Snapdeal offers. India has a low number of credit and debit card users, and mobile wallets eliminate the need for cards. In India, most people use bank transfers or direct cash deposits to add money to their mobile wallets.

The online partnership "gives us access to customers who do not come to our stores – either online or offline -- and brings in fresh feet to our stores and site," he said.
India's technology startup ecosystem is looking into this opportunity as well. Interaction One, a Bangalore-based company imports Bluetooth beacons at $20 apiece from a vendor in Poland, which it then offers to set up at strategic locations for the retail store chains. Interaction One is in talks with Shoppers Stop to set up such beacons, company founder Krishna Prasad told IBT in an interview in Bangalore.

The beacons work in a manner similar to Apple Inc.'s iBeacons. They use low-energy Bluetooth technology to send out a passive ping to smartphones. Anyone who has Interaction One's mobile app, called MobMerry, which recognizes the beacon, receives information on fashion offers at nearby stores.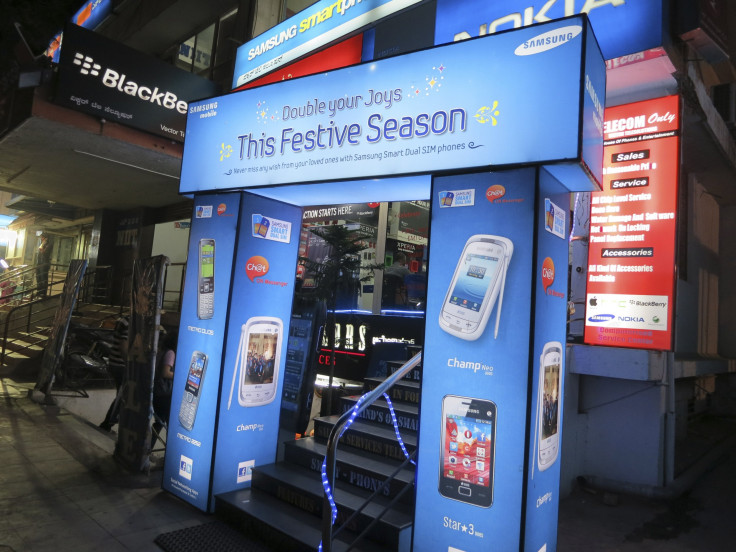 The more someone uses MobMerry, the better its ability to offer up deals at nearby stores. However, fashion retailers need to have a tie-up with Interaction One, and individual customers need to download and install the MobMerry app on their smartphones.
While online retail still accounts for a very small share of the total retail sales in India, when narrowed down to the 25 or 30 top cities that the large chains such as Croma or Shoppers Stop target, the picture changes dramatically.
The majority of consumers who fit Croma's target profile go online with the intention of researching the products they want to buy. According to Mitra, such people are typically from households with annual incomes of approximately $20,000 or more.

When such customers walk into a store, and many do, he said, sales people must be ready to clinch the sale, with knowledge of the customers' broad lifestyle, where the product will fit and what the customer is willing to pay. The experience must hold its own against online shops if consumers are to keep coming, proof that in the world of retail, the customer really is king.
FOR FREE to continue reading
✔️ Unlock the full content of International Business Times UK for free
offer available for a limited time only
✔️ Easily manage your Newsletters subscriptions and save your favourite articles
✔️ No payment method required
Already have an account?
Log in
© Copyright IBTimes 2023. All rights reserved.