Dynamite To Publish Comics For Atari, Will Reprint 'Atari Force'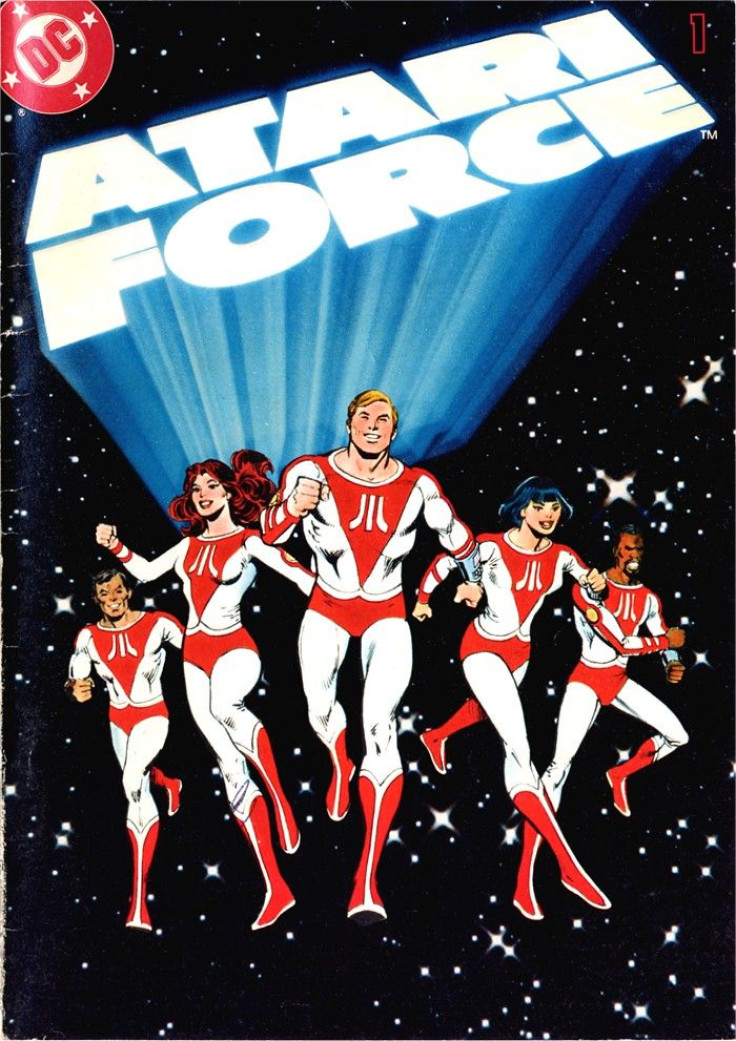 Atari has a long history in the video game industry, but an incredibly limited one in the comic book world. But that may change now that the company has teamed with Dynamite Entertainment.
Dynamite plans on publishing new comic books based on Atari's most famous video games, as well as reprinting old material and even releasing art books to celebrate Atari's history. Fans of older and obscure comics will be happy to know that Dynamite has plans to reprint the "Atari Warriors" comic back as part of a first wave of Atari comics, as reported by Bleeding Cool. "Atari Warriors" was originally published by DC Comics from 1984 to 1986, lasting 20 issues. The series featured the talents of heavyweight writers like Gerry Conway, Roy Thomas and Jose Luis Garcia-Lopez.
Comic Book Resources reported that Dynamite plans on releasing the first official retrospective art book as a tribute to Atari and its video games. The Atari art book will be similar to the "Hyrule Hysteria" hardcover that was a big seller for Dark Horse Comics.
Dynamite also promised new comics based on some of Atari's most popular games, like "Centipede," "Missile Command," "Asteroids" and "Yars Revenge." Dynamite also promised that the comics will be created by some of today's biggest names. Some of the company's most recent comics have been written by Mark Waid, Brian Buccellatto and Matt Wagner, all of whom are highly regarded.
Most comic book fans know Dynamite as the publisher that tends to release comics that are a mix of old-school pulp and sci-fi fantasy. The company also has a good history of reviving older properties, as the company has released titles based on the Green Hornet and the Lone Ranger. It also recently acquired the rights to publish Wil Eisner's character, the Spirit.
So far, Dynamite has not revealed when these Atari comic books will arrive. Given that the company has a history of releasing acclaimed comics, it seems Atari fans have little reason to worry.
Atari Video Games (Part 1) James & Mike (Credit: YouTube/Cinemassacre)
© Copyright IBTimes 2022. All rights reserved.
FOLLOW MORE IBT NEWS ON THE BELOW CHANNELS