Earth Day 2016: Over 170 Nations Sign Paris Climate Change Agreement At UN Headquarters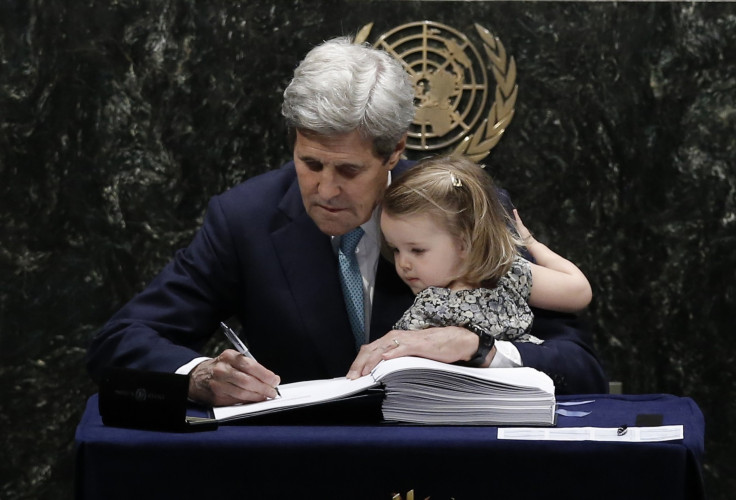 Leaders from more than 170 nations signed the landmark climate change pact known as the Paris Agreement on Friday during an Earth Day ceremony in New York City.
The event, held at the United Nations headquarters, marked the largest number of countries to sign an international agreement on a single day, U.N. Secretary-General Ban Ki-moon said in his opening remarks.
"Congratulations, one and all," he said to representatives from 171 countries attending the ceremony. "The spirit and solidarity of Paris still lives."
World leaders in December agreed to adopt a global accord for reducing greenhouse gas emissions and transitioning from high-carbon fuels to cleaner energy sources. Delegates from wealthier nations also vowed to help vulnerable developing countries adapt to the effects of global warming, such as sea level rise, more intense and frequent storms, and punishing droughts.
CO2 Emissions | FindTheData
The Friday signing ceremony is the second of four steps required to cement the Paris agreement into international policy. Individual countries now must ratify the deal domestically. Once a minimum of 55 countries representing at least 55 percent of the world's greenhouse gas emissions adopt the climate accord, the policy will "enter into force" and become legally binding.
U.S. Secretary of State John Kerry signed the agreement Friday on behalf of the Obama administration. The U.S. "looks forward to formally joining this agreement this year, and we call on all of our international partners to do so," he said from the U.N. headquarters.
Kerry called the agreement a turning point and the "strongest, most ambitious climate pact ever negotiated." But he noted countries' existing pledges under the Paris accord don't go far enough to curb emissions or support cleaner energy supplies. Unless policymakers enact tougher targets, the world could miss its goal to limit the global average temperature increase to less than 2 degrees Celsius (3.6 degrees Fahrenheit) below pre-Industrial Revolution levels and avoid catastrophic changes to the planet.
The U.S. is the world's second-largest emitter of greenhouse gases after China, which also signed the accord Friday. At the event, the Chinese delegate said the country would ratify the agreement before it hosts the Group of 20 summit in Hangzhou in September.
"Let's work together to ensure climate security and green development," Zhang Gaoli, vice premier of China and special envoy of Chinese President Xi Jinping, said Friday.
Fifteen countries, however, said they aren't going to wait to take the next step. A group of small, developing nations — including Belize, Fiji, the Marshall Islands, Somalia, Samoa and Tuvalu — formally joined the Paris accord Friday, Ban said.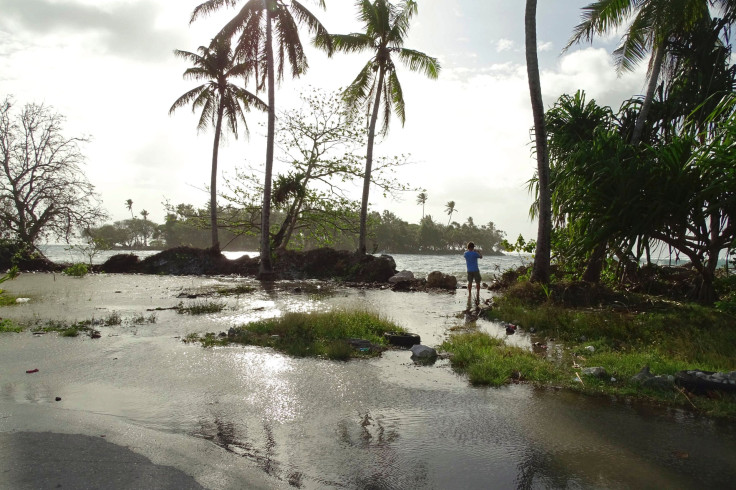 The nations are among those most vulnerable to global warming effects. Tuvalu, an island nation in the South Pacific about 600 miles north of Fiji, is losing critical freshwater supplies as rising seawater seeps into its aquifers. In Somalia and other arid countries in the Horn of Africa, the land is drying out at an unusually fast pace due to soaring greenhouse gas emissions, Columbia University scientists have found.
The Friday event arrives as support for climate action is growing in the United States, according to recent polls.
About 75 percent of Americans said they are either very concerned or somewhat concerned about climate change, the Saint Leo University Polling Institute found in an April survey of more than 1,000 American adults. Only 4.1 percent of those surveyed said they don't believe climate change is occurring at all.
A separate survey conducted before the Paris climate talks last fall found that about 71 percent of Americans said it was important to reach an agreement to limit global warming, while 43 percent said an agreement was very, or extremely, important, according to a Yale Project on Climate Change Communication survey of 1,330 adults. Majorities of both Democrats (85 percent) and Republicans (64 percent) said a climate deal was important.
© Copyright IBTimes 2023. All rights reserved.
FOLLOW MORE IBT NEWS ON THE BELOW CHANNELS