Obama Climate Change Legacy Hangs In The Balance As 2016 Presidential Election Approaches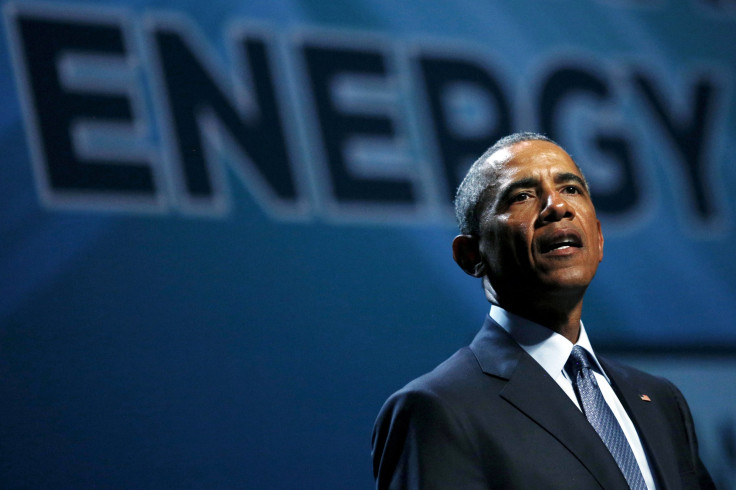 U.S. President Barack Obama in his second term launched a host of measures aimed at slashing America's greenhouse gas emissions and boosting the use of renewable energy. Yet a handful of those policies could soon unravel if a Republican wins the White House in November or the GOP maintains control of Congress, political experts say.
It's widely expected that Democratic presidential contenders Hillary Clinton and Sen. Bernie Sanders would uphold Obama's climate change agenda, which has drawn criticism from both sides of the aisle. Environmentalists argue the policies are too weak to drive real change in emissions, while opponents say the rules encroach on state rights and private sector freedoms. The leading GOP contenders, Donald Trump and Sen. Ted Cruz, fall in the second camp. Both have spoken critically of wind and solar power, and both have staunchly denied that human activity is contributing to global warming.
"The fact of the matter is, the next president matters" for U.S. climate policy, Bill Ritter, former Democratic governor of Colorado, said Tuesday at Bloomberg New Energy Finance's Future of Energy summit in New York City.
Here's a look at three key Obama administration policies facing an uncertain future after the 2016 elections:
Paris Climate Accord
The United States was among the nearly 200 nations to reach a global climate change agreement in Paris last year. Just last week, Obama and Chinese President Xi Jinping announced the two nations would be among the first to formally sign the pledge at an April 22 ceremony in New York.
But Cruz, who easily won the Wisconsin presidential primary Tuesday, said he would withdraw the U.S. from the global agreement to limit the rise in global average temperatures to "well below" 2 degrees Celsius (3.6 degrees Fahrenheit) above preindustrial levels. "Barack Obama seems to think the SUV parked in your driveway is a bigger threat to national security than radical Islamic terrorists who want to kill us. That's just nutty," Cruz told reporters in Tennessee a few days after the Paris climate conference ended.
Trump hasn't said explicitly he would leave the pact, although he did tell reporters in December he "probably" would've skipped the December summit, arguing there were more important things for a U.S. president to do.
Power Plant CO2 Emissions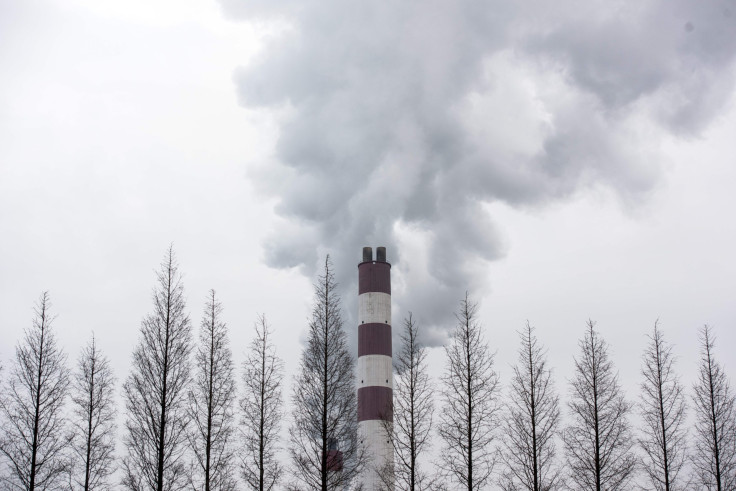 Last August, the U.S. Environmental Protection Agency (EPA) finalized its landmark Clean Power Plan. The policy requires states to limit carbon emissions from existing power plants to 32 percent below 2005 levels by 2030. The rule is widely expected to curb the use of coal-fired power plants and spur investment in cleaner energy such as solar, wind and hydropower.
The carbon rule is already facing an uphill legal battle. A group of coal-rich states and industry groups claim the Obama administration doesn't have the authority to enact the power plant rule and are suing to overturn it. In February, the U.S. Supreme Court issued a "stay" that effectively blocks the EPA from enforcing the plan until a lower D.C. circuit court issues an opinion, which it won't likely do until next year.
If the district court upholds the Clean Power Plan, Clinton and Sanders are both expected to maintain the rule and enforce it. Cruz, who voted for two Senate resolutions to block the rule from taking effect, would likely fight the policy, or at least not work to defend it in the courts if the legal cases continue. In October, he called Obama's plan "lawless and radical" and "flatly unconstitutional." Trump hasn't made public statements about the Clean Power Plan, but in October he called for abolishing the EPA, the agency tasked with enforcing the power plant regulations.
Cutting-Edge Clean Energy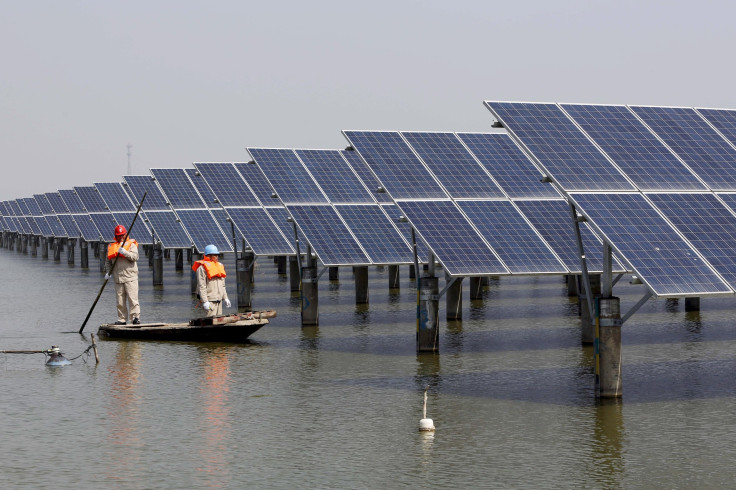 Obama in November joined a 20-nation coalition to boost government support for clean energy development. Under the Mission Innovation initiative, leaders pledged to double their support for research and development of low-carbon technologies within the next five years. Technology billionaire Bill Gates spearheaded a parallel effort by wealthy individuals to back early-stage and cutting-edge clean energy projects over the same time frame.
To hit its target, the U.S. would need to boost spending of $6.4 billion in fiscal year 2016 to $12.8 billion by 2021. Obama's budget proposal for fiscal year 2017 would raise clean energy R&D spending by about 20 percent, to $7.7 billion, across 12 federal agencies.
Republican legislators in the House of Representatives have sought to limit federal support for clean energy in recent years as part of a broader policy to curb government spending. If conservative "budget hawks" maintain their majority in the House, the push to raise spending for high-risk, unproven energy technologies could hit significant roadblocks, Phyllis Cuttino, who directs the clean energy initiative at Pew Charitable Trusts, said during the clean energy conference in New York.
In terms of the next U.S. president, Cuttino said Sanders and Clinton have both backed policies to boost clean energy innovation. Cruz has rejected federal support for clean technologies, arguing that governments shouldn't pick winners and losers and instead allow private markets to shape the U.S. energy market.
But Cuttino said it was less clear where Trump stands on supporting cutting-edge energy projects. She similarly had little insight into the third GOP candidate, Ohio Gov. John Kasich. "I would think that as a governor that's coming from a state with a lot of clean energy manufacturing and jobs, he would have some interest," she said.
Earlier at the Tuesday summit, Secretary of State John Kerry addressed the political pushback to clean energy policy in the U.S. and abroad. In a keynote speech, he said the global trend toward lower-carbon energy would continue unabated, given that nations and private companies are spending hundreds of billions of dollars a year to develop renewable energy technologies and shift away from higher-polluting sources.
"The direction in which the global economy is moving is not up for debate," Kerry said. "The world is already moving straight towards the low-carbon future that we need, and the question is simply, 'Will we get there fast enough?'"
FOR FREE to continue reading
✔️ Unlock the full content of International Business Times UK for free
offer available for a limited time only
✔️ Easily manage your Newsletters subscriptions and save your favourite articles
✔️ No payment method required
Already have an account?
Log in
© Copyright IBTimes 2023. All rights reserved.