EasyJet To Create Manmade Ash Cloud Over England, Then Fly Around It To Test AVOID Detection Technology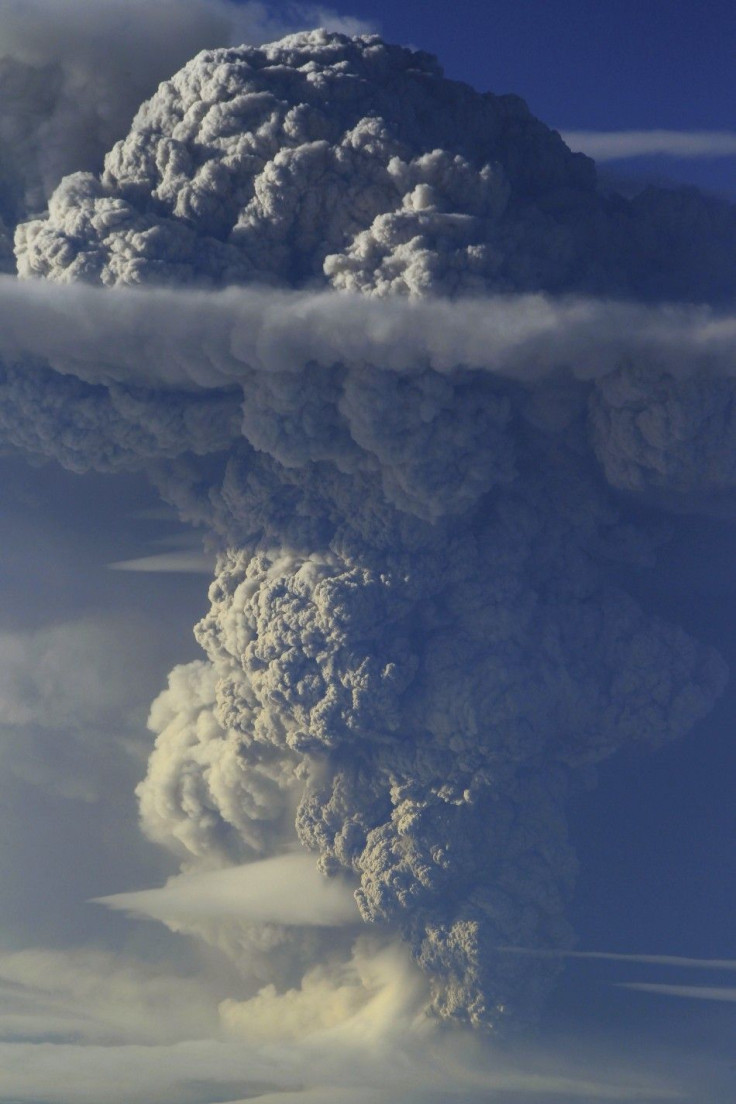 For many, the mere mention of the words "Iceland" and "volcano" in the same sentence conjures up images of travel chaos across the map.
An ash cloud from the tongue-twisting Eyjafjallajokull Volcano in 2010 grounded air travel throughout Europe for six days, canceling approximately 100,000 flights and costing airlines $1.7 billion. Moreover, it reminded global citizens how vulnerable modern society is to the whims of nature.
Just a year later, ash from Iceland's Grimsvotn Volcano similarly disrupted flights, and two more, Hekla and Katla, appear poised for their turns in the spotlight.
Now, low-cost carrier EasyJet is out to prove that the travel industry's dramatic steps in the past were completely unnecessary, and that volcanic eruptions of the future can be handled differently.
Silica-based material from volcanoes can clog engines and scar windshields, but EasyJet, along with its partners Airbus SAS and Nicarnica Aviation, claims to be in the final stages of testing an ash detection technology known as Airborne Volcanic Object Imaging Detector, or Avoid, using actual Icelandic ash.
"The threat from Icelandic volcanoes continues, and so finalizing the approval of the Avoid technology is as crucial now as ever to ensure we never again see the scenes of spring 2010," said Ian Davies, EasyJet's engineering director.
Last week, EasyJet flew one ton of volcanic ash, collected by the Institute of Earth Sciences in Reykjavik, to London Luton Airport. Researchers plan to use the ash, which was dried to create the consistency of fine talc, for airborne tests this summer.
The team will use two Airbus A340-300 test planes for the experiment. The first will disperse the ash into the atmosphere, thereby creating an artificial ash cloud for the second Airbus to detect and avoid. The test plane flying around the artificial cloud will be equipped with Avoid technology, which EasyJet believes can detect and avoid ash at over 30,000 feet.
"This is the perfect science experiment," said Avoid inventor Dr. Fred Prata. "We will know exactly how much ash we have placed in the atmosphere, and also its concentration and composition. Avoid will then measure it and demonstrate the technology."
Prata likened the Avoid system to a weather radar for ash, as it's composed of infrared technology (developed by the U.S. military) fitted to aircraft to supply images to pilots and an airline's operations control center. These images, he added, would enable pilots to see an ash cloud up to 62 miles (100km) ahead at altitudes between 5,000 and 50,000 feet.
The experiment is slated for August, when the Seviri and Calypso satellites will be aligned to image the ash cloud from space, which the researchers hope will help them prove the accuracy of their results.
Experiments on the manmade ash cloud follow initial testing in 2011, which took place over two weeks above the Sicilian volcano Mount Etna. Another test involved Saharan dust clouds.
Manfred Birnfeld, senior flight test engineer for Airbus, said the aircraft maker has supported the project because it hopes the Avoid system "will contribute toward three-dimensional, dynamic mapping tools to allow the airlines to take necessary decisions for a safe flight under the full knowledge of current location of ash clouds."
"We are all working toward reducing the impact of volcanic ash clouds, and the technology being developed in Avoid could prove valuable in identifying airspace free of ash contamination and provide data for pilots and airlines on the precise localization of ash clouds," he said.
If Avoid proves successful, it could help open up large swaths of airspace that would otherwise be closed during a volcanic eruption -- and save the airlines involved millions of dollars in the process.
© Copyright IBTimes 2023. All rights reserved.