Is Ebola Back In Nigeria? 1 Dead, 10 Quarantined In Southeast City Amid Disease Scare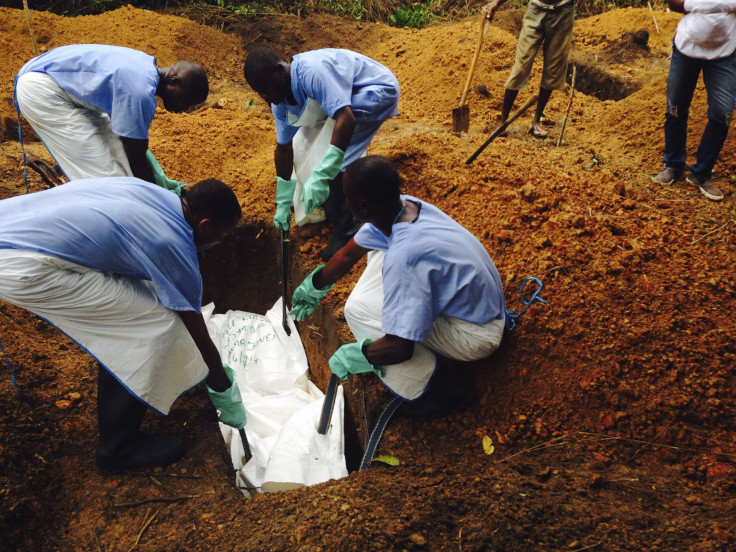 UPDATE: 8:47 a.m. EDT -- The man who recently died in a Nigerian hospital, prompting an Ebola scare in the country, did not have the deadly virus, World Health Organization spokesman Gregary Hartl said Friday, reported Reuters.
Original story:
Ten people have been quarantined and at least one person has died shortly after being admitted to a Nigerian hospital with symptoms consistent with Ebola, one year after the country was declared free of the infectious disease. The deceased patient was admitted to the University of Calabar Teaching Hospital in Nigeria's southeast, staff at the hospital said, according to BBC Thursday.
"We have sent blood samples for testing and quarantined identified contacts," said Queeneth Kalu, the hospital's chief medical director. If confirmed, the case would mark the first known Ebola incident in Nigeria in months.
The director of public health in the health ministry said he could not rule out the possibility of Ebola but said he did not believe it was. "However, we are on top of the situation; there is no cause for alarm," Sunday Omini said, according to Premium Times.
More than 11,000 people died in the worst known outbreak of the disease, which began in 2014 and was primarily based in West Africa. The three countries that saw the most deaths – Guinea, Sierra Leone and Liberia – reported Wednesday their first week with no new cases of Ebola since the outbreak began last year.
Nigeria Overview | FindTheData
Ebola first reached Nigeria in July 2014, after a Liberian businessman infected with the disease traveled to the country. Nigeria has mostly beaten the disease, with only seven recorded deaths – considerably lower than several other West African countries. The country was declared free of the outbreak in October 2014.
Reported cases of Ebola have dropped in 2015, as governments and medical experts have sought to prevent the disease from resurfacing. The World Health Organization has warned that the disease could still return.
A number of those quarantined included nurses who came in contact with the patient who died in the Calabar hospital. The local Nigerian government said it was waiting for results of blood samples of quarantined patients and would keep the public informed on the status of the investigation.
© Copyright IBTimes 2023. All rights reserved.