Ebola Crisis Global Response Has 'Failed Miserably,' Says World Bank Chief Jim Kim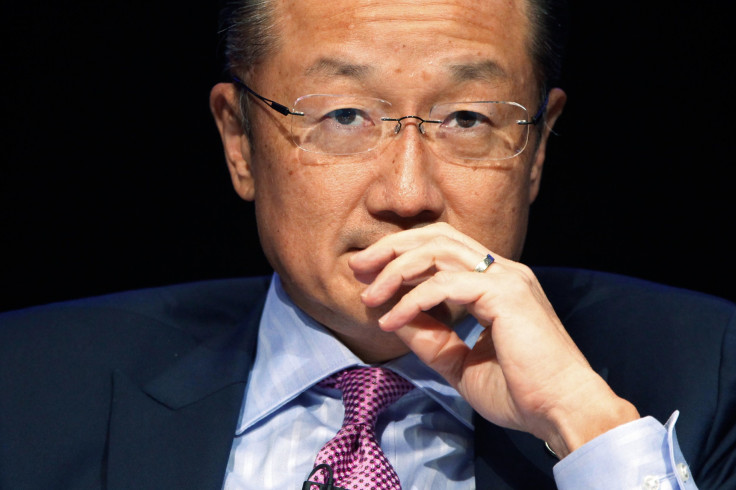 World Bank President Jim Yong Kim said the global response to the Ebola crisis has "failed miserably" amid a growing outbreak that has killed more than 3,800 people in West Africa and appears poised to spread through Europe and the U.S. Kim warned that the crisis will likely get much worse.
"We were tested by Ebola and we failed. We failed miserably in our response," Kim said in an interview with the Guardian. He urged foreign governments to fund a $20 billion health fund aimed at helping nations react more quickly to global pandemics.
"It's late. It's really late," he said. "We should have done so many things. Healthcare systems should have been built. There should have been monitoring when the first cases were reported. There should have been an organized response."
Kim's warning came as the first Ebola patient in the U.S. died Wednesday and a nursing assistant in Spain is being treated as the first person to contract the virus outside of West Africa. In all, 3,879 people have died from the epidemic that began in March, according to the World Health Organization. Sierra Leone, Liberia and Guinea remain the epicenter of the outbreak. A World Bank study released Wednesday showed the economic cost of Ebola could reach $33 billion over the next two years if the virus spreads.
"Now that there are cases in Spain and the U.S., the chance of the virus going to other European countries is fairly high," Kim said. "This was sloppy work on even a slow-moving virus like Ebola. If we have seen this with a slow-moving virus, we are not even close to being ready to deal with a fast-moving virus."
Thomas Eric Duncan, the first person in the U.S. to become sick with the virus, was hospitalized in late September after testing positive for Ebola. He had traveled to the U.S. from Liberia to marry his girlfriend and began showing symptoms of Ebola a few days after his arrival in Texas.
© Copyright IBTimes 2023. All rights reserved.