Ebola Death Toll Rises To 729 Across West Africa, Sierra Leone's President Urges Stronger Response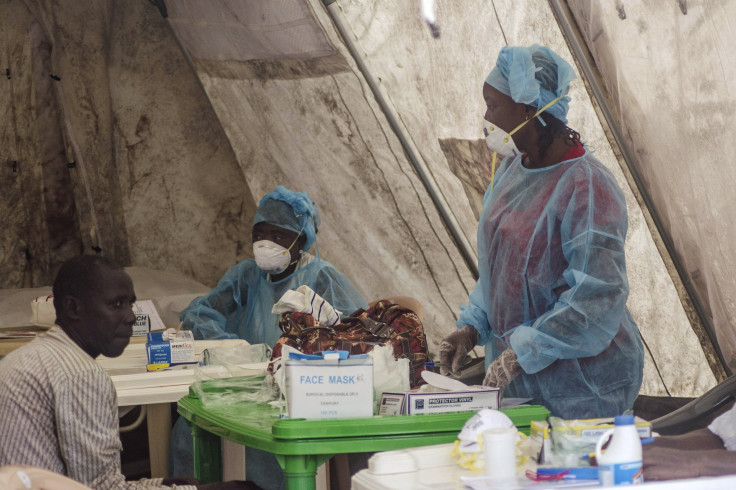 The Ebola outbreak in West Africa has killed 729 people from late March through last weekend, the World Health Organization announced Thursday.
Between July 24 and 27, 122 new cases were reported across Guinea, Liberia, Nigeria (one case) and Sierra Leone. Guinea has been hardest hit since March with 339 deaths, but Liberia has seen the most in the last week. Twenty-seven people in Sierra Leone died between July 24 and 27, and 80 cases were reported.
Sierra Leone and Liberia announced states of emergency Thursday, which allows them to mobilize military assets to enforce quarantine zones. Sierra Leone's president, Ernest Bai Koroma, canceled a trip to Washington and ordered all government ministers and officials to cancel their trips as well. He said the police and military will now assist NGOs and health officials fighting the epidemic and that public meetings will be restricted.
Koroma is meeting with Liberian President Ellen Johnson Sirleaf on Friday to discuss their next moves. He also declared next Monday as National Stay at Home Day for Family Reflection, Education and Prayers on the Ebola Outbreak. Koroma was also critical of the joint WHO-Sierra Leone-run Ebola Emergency Operations Center for not being open on Wednesday.
Read his full state of emergency announcement here.
The nearby countries of Ghana, Nigeria and Togo are working with WHO to track down anyone who had contact with Patrick Sawyer, a Liberian-American man who died in Nigeria after flying from his home country on business. Sawyer had stopovers in Ghana and Togo. He collapsed in a Lagos airport and was later quarantined in a Nigerian hospital. Nigerian health authorities say as many as 30,000 people could be at risk after coming in contact with Sawyer.
© Copyright IBTimes 2023. All rights reserved.