Ebola Death Toll Tops 4,000, Seven Countries Affected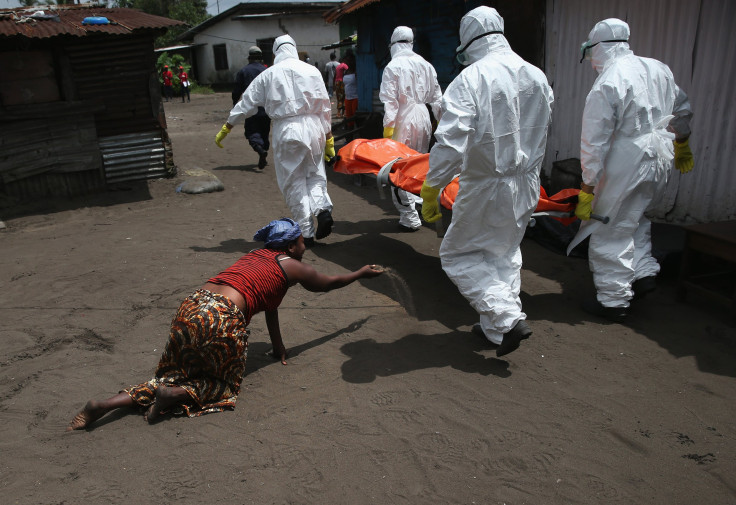 The Ebola death toll has topped 4,000 and has spread to seven countries, the World Health Organization said Friday in its latest report on the virus. That's up from 3,865 deaths, which the organization reported on Wednesday.
As of Oct. 8, this worst Ebola outbreak in history has claimed 4,033 lives out of 8,399 cases, the organization said. That includes 2,316 deaths in Liberia, 930 in Sierra Leone, 778 in Guinea, eight in Nigeria and one in the U.S. Spain and Senegal have reported cases of Ebola, but no deaths. A separate outbreak of Ebola in the Democratic Republic of Congo has killed 43 out of 71 cases.
Health officials say the situation continues to deteriorate in the three West African countries where Ebola has hit the hardest, Guinea, Liberia and Sierra Leone. Transmissions there are on the rise, and new cases are underreported, according to health officials.
Health workers remain particularly vulnerable to Ebola exposure and are dying at higher rates from the virus than the general population. Over 400 health workers in West Africa have contracted the virus since the outbreak began earlier this year, and over half of them have died as a result of their infections, WHO said.
Potential cases of Ebola have been reported in Macedonia and Brazil. A 47-year-old man was being tested for Ebola in a hospital in Rio de Janeiro, Brazil, Friday, and a British man died in Macedonia of suspected Ebola this week.
In the U.S., airport screenings will start this weekend at Kennedy International in New York and then at Washington Dulles International in Virginia, O'Hare International in Illinois, Hartsfield-Jackson International in Georgia and Newark Liberty International in New Jersey.
© Copyright IBTimes 2023. All rights reserved.