Ebola Mali Update: US To Screen Travelers Arriving From Latest Africa Country Affected By Virus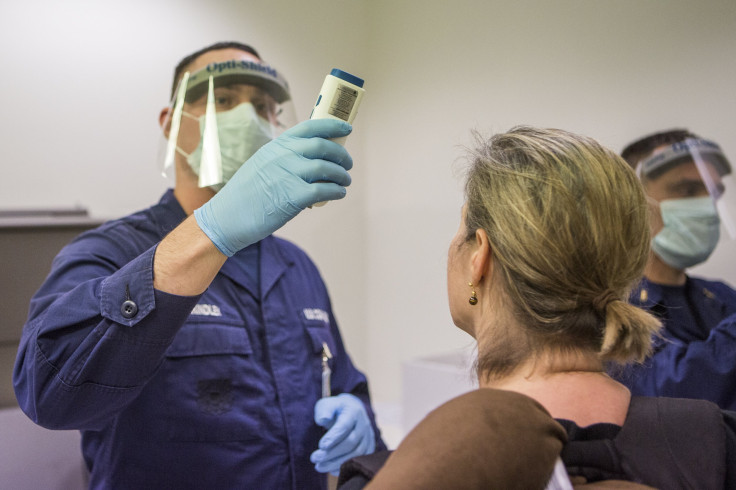 Mali has been added to the list of countries whose travelers will be screened upon arrival in U.S. airports over concerns that they may carry Ebola. Starting Monday, airline passengers coming from Mali, which borders Guinea to the west, will have their temperatures taken at the airport and be required to monitor themselves for symptoms for 21 days, Time reported.
"The [U.S. Centers for Disease Control and Prevention] recommended this measure because there have been a number of confirmed cases of Ebola in Mali in recent days, and a large number of individuals may have been exposed to those cases," the federal health agency said. U.S. officials said there are no direct flights to the U.S. from Mali, however, about 15 to 20 travelers from the West African country enter the U.S. every day through other airports.
Airport screenings began in early October at five of the busiest airports in the U.S. The security measures were spearheaded by U.S. Customs and Border Protection and were aimed at easing the public's fear over a U.S. outbreak of the virus, which has killed more than 5,500 people across West Africa, according to the World Health Organization.
Most deaths have occurred in Liberia, the country hit hardest by the Ebola outbreak. Guinea, Liberia and Sierra Leone have reported high infection rates of the virus since the outbreak began in March. Health officials have confirmed more than 14,380 cases of Ebola in 2014, including 20 cases in Nigeria, one case each in Senegal and Spain, and four cases in the U.S.
Most recently, four people were reported to have contracted Ebola in Mali, three of whom have died. The deaths of two of the Ebola patients went unnoticed for days, possibly putting hundreds of people at risk of infection, health officials feared. Authorities have struggled to track down people who may have come in contact with the patients.
Editor's note: An earlier version of this story mistakenly attributed the new airport screenings to the Transportation Security Administration. It is the U.S. Customs and Border Protection, not the TSA, that has overseen the implementation of the measures. The story has been corrected to reflect this change.
© Copyright IBTimes 2023. All rights reserved.
FOLLOW MORE IBT NEWS ON THE BELOW CHANNELS