Ebola Outbreak 2014: US Could Send National Guard Troops, Reservists To West Africa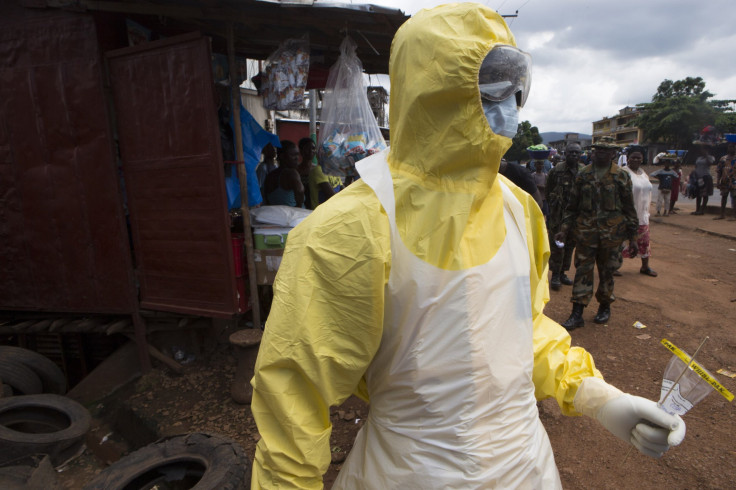 National Guard members and reserve troops may deploy to West Africa to combat the spread of Ebola. President Barack Obama authorized the Pentagon Thursday to do so "if it is necessary," on the same day the White House rejected Republican lawmakers' call for a travel ban to countries most affected by the disease, according to the Associated Press.
Up to 4,000 troops were authorized to go to West Africa, but there has yet to be a formal call-up for the National Guard. The presidential order "gives us the option to do so if we need to," Pentagon spokesperson Air Force Lt. Col. Thomas Crosson told USA Today.
Troops would aid in setting up and maintain health care facilities in areas where the disease has hit hardest in West Africa.
Nearly 4,500 people have died from Ebola since the outbreak began in May, and thousands more have been infected. The majority of cases have been in Liberia, Guinea and Sierra Leone, but recently the disease crossed borders. Several isolated cases were found in the U.S. after people who had been in contact with the disease in West Africa returned.
Despite the growing number of cases in the U.S., the Obama administration said it was taking necessary precautions to protect the American public and does not want to enforce a travel ban. The White House said Thursday that a ban would encourage travelers to hide the fact that they might have been exposed -- which might only further spread the contagion.
"It would provide a direct incentive for individuals seeking to travel to the United States to go underground and to seek to evade this screening and to not be candid about their travel history in order to enter the country," White House Press Secretary Josh Earnest said.
The U.S. has ramped up security at airports and has begun screening passengers who could have potentially contracted Ebola. The Transportation Security Administration and Department of Homeland Security is also reportedly working to create a "no-fly" list of Americans who may have been exposed to the disease and for whom travel should be limited.
© Copyright IBTimes 2023. All rights reserved.
FOLLOW MORE IBT NEWS ON THE BELOW CHANNELS