Ebola Outbreak 2014: With Workers Sent Home, Local Businesses Continue To Struggle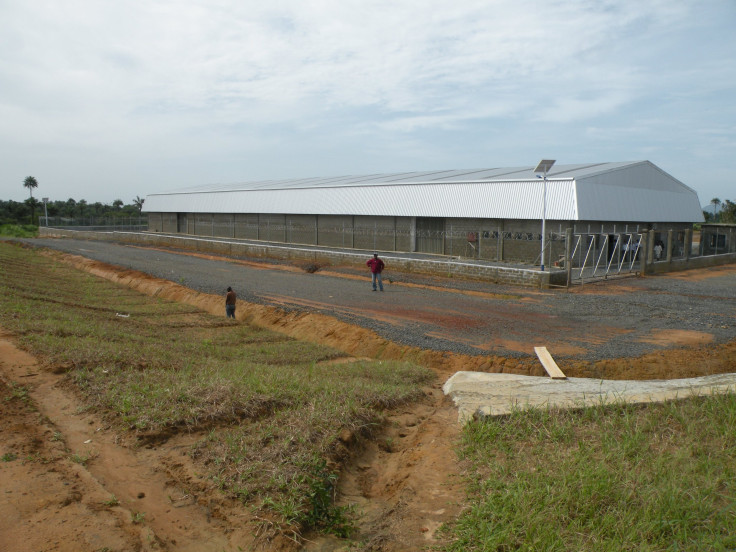 A year ago, trucks loaded with fresh fruit could make the drive from Freetown, Sierra Leone, to the Africa Felix Juice factory 20 miles away in about 45 minutes. These days, the same route takes at least two hours, thanks to new checkpoints. And rather than shipping fresh mangos and pineapples, the trucks are now used to carry medical supplies.
"At this point in time every resource possible is being used to fight the disease," says Jonathan Shafer, managing director at AFJ. The company is only a few years old, and helped organize more than 5,000 local farmers into co-ops to send their fruit to the factory, where it was made into juice and shipped abroad to buyers as far away as Germany. Shafer has been working on the ground with AFJ for nearly five years, but like many foreign business people he left the country months ago as the biggest-ever Ebola outbreak swept across Liberia, Guinea and Sierra Leone, and is now scrambling to figure out what comes next.
Before the outbreak, AFJ's Freetown factory employed 120 workers. Today, the dozen employees who still come to work make sure they take their temperatures and use the chlorine washbasins outside the factory entrances, as farmers in quarantined villages watch their fruit go bad with no buyers coming to pick it up.
"I had no idea -- not sure that anyone did -- that it would get this big," Shafer says. "It took all of us completely by surprise."
The Ebola virus has killed more than 4,900 people in the three most affected countries this year, with documented cases as far as Spain and the United States. International and local authorities have been scrambling to contain the disease, imposing travel restrictions and quarantines among other tactics to control the worst outbreak in history.
And while some reports indicate that the disease's spread may be slowing, business owners on the ground, like Shafer, fear that another kind of long-term problem is only just beginning.
"We'll be coming out of this with conditions similar to coming out of a war," Shafer says. "While this is fundamentally a health crisis, there is an underlying economic crisis that will likely last longer."
Shafer, 32, is an American who previously worked at MCG Capital, a private equity firm in Washington, D.C. He moved to Sierra Leone in 2008, with hopes of establishing a business that could make a beneficial social and economic impact. While working with a foreign investment NGO, he helped Africa Felix Juice set up operations and was appointed the company's managing director earlier this year.
By the beginning of 2014, the company was working with local farmers to grow mangos and pineapples, which are used to make juice that's eventually shipped to West Africa and Europe. Luckily, most buyers know that Ebola isn't transmitted through the product, so orders have continued. But it's not likely business will go on as usual.
"There are restrictions on other businesses that indirectly impact us," Shafer says adding that banks and other businesses are operating on half-day schedules, closing at 12:30 in the afternoon, which makes normal business-day transactions difficult. Local quarantines mean workers cannot reach nearby farmers to deliver seeds or transport fresh fruit that is now going bad in the fields.
Like Shafer, the company's chief operating officer and chief technician are expatriates. They all left Sierra Leone in August and have yet to return.
The remaining employees are local, and many of them are supporting young families. So far, no employees have contracted the virus, but one is currently in quarantine after his brother's death from Ebola. Regardless, some 95 percent of AFJ's staff hasn't been to work in weeks.
"We're protecting them by keeping them at home," Shafter says, explaining that they are on mandatory leave, earning 40 percent of their original salary. "Our goal is to do that as long as possible, otherwise we'll have to consider layoffs."
Shafer's business isn't the only one struggling. All sectors of the economy, including agriculture, mining, tourism and manufacturing, have experienced a collective setback this year.
"It seems like no form of business can escape Ebola," he says. Even the local Heineken brewery, which maintained operations through much of the civil war, has put most of its staff on leave as well, a spokesperson recently told Bloomberg.
In September, World Bank President Jim Young Kim warned that "tens of thousands of lives, the future of the region and hard-won economic and health gains for millions hang in the balance." Experts say the outbreak could cost West Africa at least $32 billion in the long-term and warn of an impending food crisis.
Like the other countries most affected by the outbreak, these businesses were feeding Sierra Leone's economic growth, which has now been slowed in numerous ways. This year, Shafer fears Ebola will cause the company to lose between 50 and 75 percent of its revenue. For now, he is still with his family in Florida.
"I am anxious to get back, but have no immediate plans to return," he says, adding that he's going to wait for the situation to calm down before traveling back. He hopes to have everything up and running by January or February.
"The uncertainty of where this disease is headed makes it very hard to plan for the restart of operations," he says. "The biggest issue on the sales side is that we're distracted with trying to survive."
© Copyright IBTimes 2023. All rights reserved.