Ebola Outbreak: Emory University Isolation Unit To Treat Kent Brantly And Nancy Writebol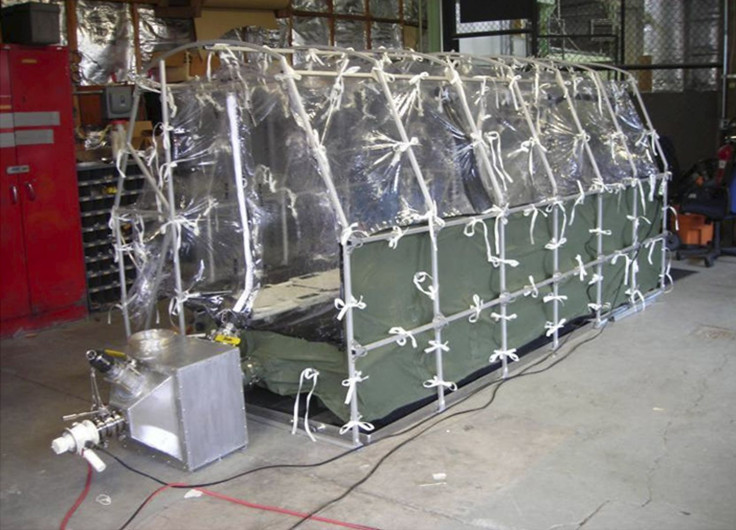 Two Americans infected with the Ebola virus, Dr. Kent Brantly and Nancy Writebol, aid workers from Samaritan's Purse, will return to the U.S. from Liberia and receive treatment at Atlanta's Emory University Hospital's special isolation unit that handles cases of infectious disease. Brantly will arrive on Saturday and Writebol will arrive next week.
Emory University Hospital released a statement discussing its plans to treat the Ebola patients and explaining the uniqueness of the facility. "We have a specially built isolation unit set up in collaboration with the CDC to treat patients who are exposed to certain serious infectious diseases. It is physically separate from other patient areas and has unique equipment and infrastructure that provide an extraordinarily high level of clinical isolation. It is one of only four such facilities in the country."
The "state-of-the-art," three-bed isolation unit, built in 2005, is located on the ground floor in Emory University Hospital's General Clinical Research Center. Bruce Ribner, epidemiologist and infectious disease expert at Emory, said the unit was built to handle possible infections of CDC personnel who work at research labs in Atlanta.
There was some concern about bringing Brantly and Writebol back to the U.S. for treatment, but CDC director Thomas Frieden said it was unlikely the transfer would cause an Ebola outbreak or result in anyone contracting the virus.
Speaking on the evacuation procedures, U.S. State Department Marie Harf said in a statement, "The CDC has devised plans and equipment to do it safely. Patients were evacuated in similar ways during the SARS outbreak in 2003 and in cases involving drug-resistant tuberculosis in 2007," reports NBCNews.
Unlike other infectious diseases like SARS and measles, which are spread through the air, the Ebola virus is contracted through prolonged exposure to infected patients.
Brantly will arrive at Dobbins Air Force Reserve Base on Saturday and will be treated by four infectious disease doctors, reports Reuters. He was receiving blood transfusions from a 14-year-old survivor while Writebol was receiving an experimental serum. At Emory, the doctors will monitor the Ebola patients but will mainly rely on the patients' own immune systems to fight the disease. Ribner said to Reuters, "Basically we depend on the body's defense system to control the virus. We just have to keep the patient alive long enough for the body to control this infection."
Due to the deadly Ebola outbreak in West Africa, several airlines have canceled flights to West African countries or issued travel warnings. On Saturday, Emirates Airlines announced it was suspending flights to Guinea, reports Reuters. There have been more than 700 deaths due to Ebola as the virus has infected patients in Guinea, Nigeria, Liberia and Sierra Leone.
© Copyright IBTimes 2023. All rights reserved.