Where Is The Ebola Virus? Outbreak Map Shows Virus Deaths In West Africa
According to a statement released today by the World Health Organization, there are 122 new cases of Ebola virus disease (EVD) reported from Guinea, Nigeria, Liberia and Sierra Leone. The total number of deaths from the current EVD outbreak in West Africa has reached 729, with 122 new cases reported between July 24 and July 27.
Despite fears of the virus spreading to other countries via international air travel and among aid workers, the virus has been contained to four countries in West Africa. As of July 27th, the 1,323 cases -- a total which includes laboratory-confirmed, probable, and suspect cases -- have been distributed between Guinea (460 cases including 339 deaths), Liberia (329 cases including 156 deaths), Nigeria (1 case, 1 probable who died) and Sierra Leone (533 cases with 233 deaths).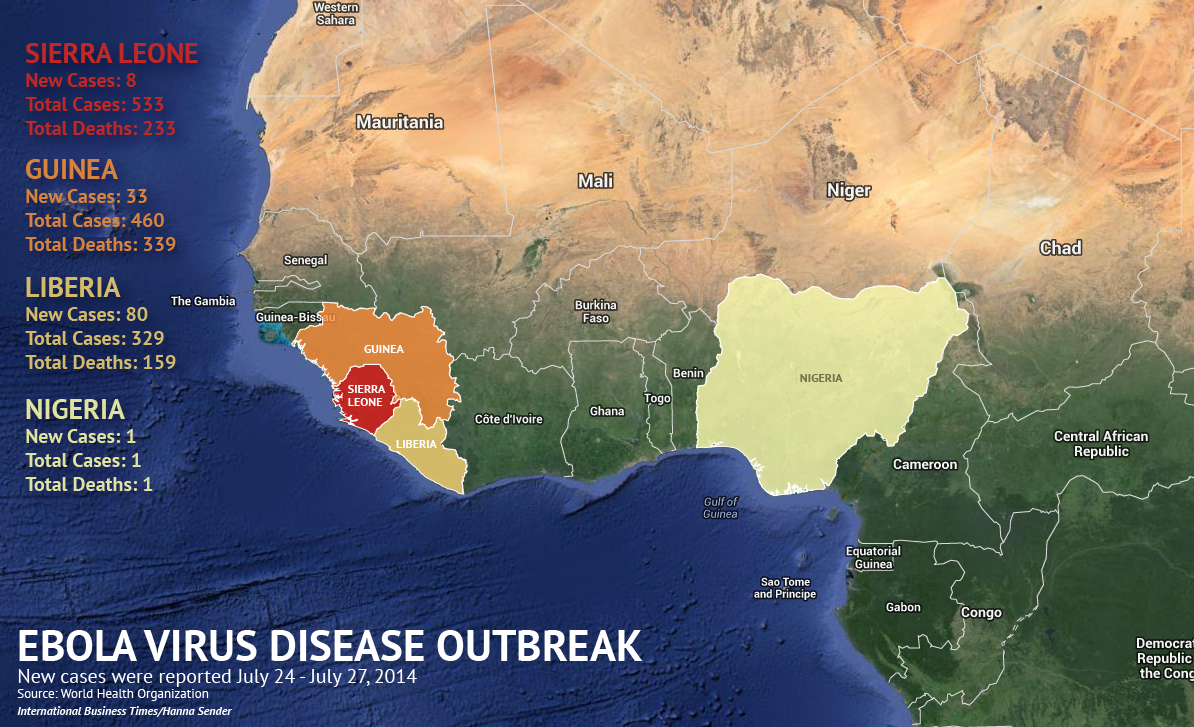 © Copyright IBTimes 2023. All rights reserved.