Ebola Outbreak: Experimental Drug ZMapp Shows 100% Positive Result On Monkeys, Says Study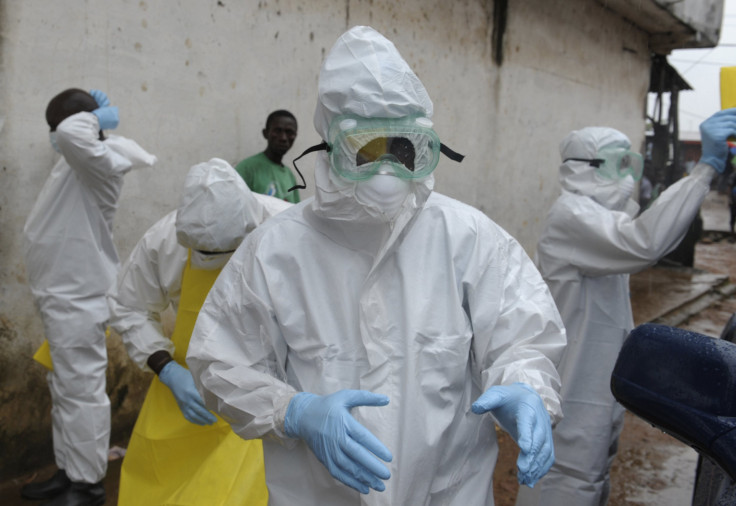 The experimental drug ZMapp, which was given to two American aid workers stricken with Ebola in Africa, has shown 100 percent positive results on monkeys, a study reveals. The study has given rise to hopes the drug could be used to fight the deadliest outbreak of the virus, which has so far killed more than 1,500 people and infected more 3,069 people.
Canadian researchers announced Friday the experimental drug cured a group of 18 monkeys in the recent weeks. The study, published in the online version of the journal Nature, said some of the monkeys received the drug three to five days after they had been injected with the virus, the first time the drug was tested on primates.
"It worked fantastically well," researcher Gary Kobinger told The Globe and Mail. "We of course expected an improvement. We were hoping for it. But the level of improvement was actually beyond my own expectations. I was quite surprised."
The study found three monkeyse not provided with the drug, which has been developed by Mapp Biopharmaceutical Inc. of San Diego, died by the eighth day.
"Before, ZMapp was a total mystery," Jonathan Ball, a virologist at the University of Nottingham, told the BBC. "This is an incredible improvement on those earlier cocktails, to have 100 percent clearance and most importantly that clearance when they've started to show outward signs of infection."
The ZMapp drug has so far been given to seven people, including the two doctors. While two of them died, the rest are currently being treated, but there is no guarantee they will survive.
"Clearly there is the caveat that all evidence in humans is anecdotal and no hard evidence has been released on what happens to the virus in those patients," Ball said in reference to the seven patients.
The company developing the drug has reportedly said it has no more doses of ZMapp, which takes months to manufacture.
The World Health Organization, or WHO, said by the time the virus is brought under control, there could be at least 20,000 such cases coming to light.
The deadly virus spread Friday to Senegal, the fifth to be affected after Liberia, Guinea, Sierra Leone and Nigeria.
"This well designed trial in non-human primates provides the most convincing evidence to date that ZMapp may be an effective treatment of Ebola infection in humans," Peter Piot, the director of the London School of Hygiene and Tropical Medicine told BBC. "It is now critical that human trials start as soon as possible."
© Copyright IBTimes 2023. All rights reserved.
FOLLOW MORE IBT NEWS ON THE BELOW CHANNELS