Ebola Outbreak: Vaccines And Experimental Treatments Funded More By US Government Than Big Pharma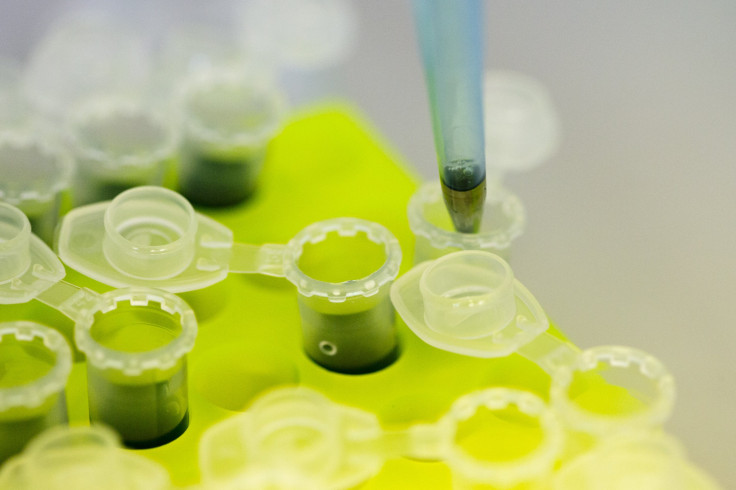 During the worst week yet in the Ebola outbreak in West Africa -- the virus has now spread from Guinea, Liberia and Sierra Leone to Nigeria and Senegal as of Friday -- GlaxoSmithKline plc announced Thursday that it will soon start testing an experimental vaccine for the deadly virus.
Even though the drugs still have a long way to go, most of the current experimental treatments and vaccines wouldn't have been possible without funding from U.S. government agencies. Viruses like Ebola generally affect a relatively small population, which means large drug companies don't usually invest in the time-consuming and expensive research. But the Department of Defense and National Institutes of Health have supported small biotech firms in their research for more than a decade, amid growing fears of newly emerging infectious diseases and bioterrorism.
The GSK (NYSE:GSK)vaccine is being developed with the help of the National Institute of Allergy and Infectious Diseases, a division of the NIH. On a Thursday conference call with reporters, the agency's director, Dr. Anthony Fauci, said the vaccine currently in development is based on earlier versions that drew on research from as far back as 2003.
"Sept. 11 provided a big impetus towards funding anti-bioterrorist agents. Remember anthrax?" Dirk Haussecker, a consultant in the field and creator of the RNAi Therapeutics Blog, told International Business Times.
According to government records, U.S. agencies have spent more than $170 million on contracts and grants to companies and medical schools doing research on dangerous hemorrhagic fevers like the Marburg virus and Lassa fever, with another $91 million specifically allocated to Ebola.
"Many of our targets, including our work in Ebola/Marburg and also HIV, have not been areas we have been able to generate strong support for," Jeffrey Meshulam, president of Profectus Biosciences Inc., told IBTimes. He said the company has been supported by the government since its inception in 2005, initially for research on HIV, but recently for its Ebola work.
The Baltimore-based firm is currently developing one of the most prominent Ebola vaccine candidates. It has received $3.2 million worth of grants from the NIH specifically to develop an Ebola vaccine, with another $50 million for research on other subjects. Just 28 percent of the company's investors come from the private sector, according to its website.
"Without the support of NIAID we would have never been able to survive, let alone get to the point we are now with our programs," Meshulam said.
In March this year, Profectus was one of a group of researchers awarded a $26 million grant for Ebola research. Other collaborators are the University of Texas Medical Branch at Galveston, Tekmira Pharmaceuticals of British Columbia and Vanderbilt University Medical Center in Nashville.
One of the first government contracts that mentions Ebola by name was signed more than a decade ago. In 2004, the U.S. Army awarded $71,500 to Genphar Inc., in South Carolina, to produce a "combined Ebola virus and Marburg virus vaccine." It was part of a Bush administration initiative called Project Bioshield, meant to "help America purchase, develop and deploy cutting-edge defenses against catastrophic attack," following the events of Sept. 11. Since then, the funding has only increased.
Tekmira Pharmaceuticals Corp. (NASDAQ:TKMR) makers of the TKM-Ebola treatment (which is currently undergoing human trials) has received a total of $43.9 million from the Department of Defense, with promises for future funds of up to $140 million.
Other companies have also received U.S. government support. Since 2002, the Dutch biotech firm Crucell Holland BV was awarded with 44 contracts worth $117 million by the DOD in addition to a $20.9 million contract from the NIH in 2010.
Mapp Biopharmaceutical Inc. of San Diego has received 40 grants and six contracts from both the Pentagon and NIH, altogether worth $40.1 million since 2004. Its Ebola drug Zmapp was the first to be used on patients during the current outbreak, including two American health workers who contracted the virus and were successfully treated in Atlanta. The drug has not been more widely used because of short supplies.
"There really is not much of a global market," Dr. Thomas Geisbert, a virologist at the University of Texas Medical Branch, which has also received a substantial amount of government funding, told IBTimes. "From a humanitarian perspective we hope that vaccines being supported by the U.S. government could and would eventually make their way to endemic areas."
FOR FREE to continue reading
✔️ Unlock the full content of International Business Times UK for free
offer available for a limited time only
✔️ Easily manage your Newsletters subscriptions and save your favourite articles
✔️ No payment method required
Already have an account? Log in
© Copyright IBTimes 2023. All rights reserved.