Ebola Outbreak: Experts Fear US Spread As Hospitals Question What To Do With Ebola Waste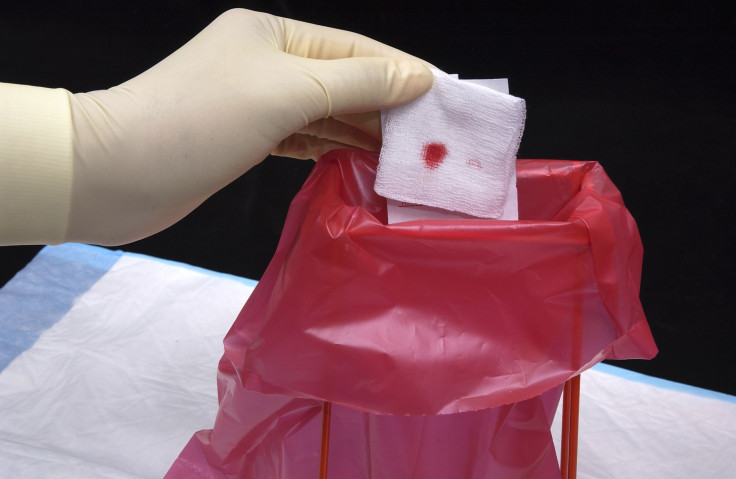 U.S. hospitals do not have the means to properly dispose of medical waste contaminated with Ebola, biosafety experts have said. If Ebola patients were to arrive in the country for treatment unannounced, it could put hospital personnel and others at risk, Reuters reports.
Federal law requires that waste generated by an Ebola patient be placed in special packaging and handled by people with specific hazardous materials training, according to safety experts. Waste management companies have refused to dispose of sheets and protective gear that have come into contact with an Ebola patient over concerns that they do not meet federal standards for waste disposal, an issue that has made things difficult for health officials at Emory University Hospital in Atlanta, where the first U.S. Ebola patients were treated.
The Ebola virus often produces symptoms of severe vomiting and diarrhea. Nurses and doctors who came into contact with Ebola patients in Atlanta wore full hazmat suits for protection, and the bags of waste quickly accumulated. At one point, the Emory University Hospital had "up to 40 bags a day of medical waste" associated with Ebola virus disease patients, a hospital spokesperson said earlier this month, according to Reuters.
Dr. Gavin Macgregor-Skinner, an expert on public health preparedness at Pennsylvania State University, said there's "no way in the world" that U.S. hospitals are prepared to treat Ebola patients. "Where they come undone every time is the management of their liquid and solid waste," Macgregor-Skinner, who recently trained healthcare workers in Nigeria on behalf of the Elizabeth R. Griffin Research Foundation, told Reuters.
The Centers for Disease Control and Prevention has estimated that as many as 500,000 Ebola cases could occur by the end of January. The figure is based on a model of no additional aid to the countries affected by the current Ebola outbreak.
At least 5,357 people have been infected so far, and 2,630 people have died across West Africa, the World Health Organization said. Last week, U.S. President Barack Obama announced plans to send U.S. troops to the region and pledged as much as $1 billion to help fight the disease.
© Copyright IBTimes 2023. All rights reserved.