Ebola Outbreak: CDC Estimates As Many As 500,000 Ebola Cases By End Of January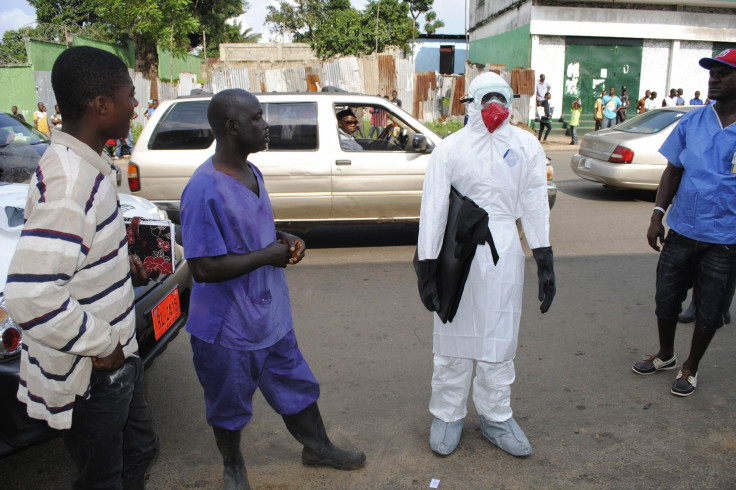 As many as 500,000 people could be infected with Ebola virus disease by the end of January, according to the U.S. Centers for Disease Control and Prevention in Atlanta. The CDC estimate, due to be released this week, is based on "dynamic modeling" and assumes no additional aid to help battle the disease, a person familiar with the report told the Washington Post.
Infectious-disease experts, aid workers and global health advocates said the number of Ebola cases is increasing much more rapidly than the World Health Organization, or WHO, had projected, especially in Guinea, Liberia and Sierra Leone, collectively the West African epicenter of the outbreak. Villagers are complicating containment efforts with police reporting health-care workers in Sierra Leone coming under attack while trying to bury victims.
United Nations officials say now that the outbreak has moved from rural to urban areas, the number of cases is doubling in about three weeks. Ebola is spread person-to-person through bodily fluids.
"One of the scary things about this outbreak is that all the general models of the past have been broken," John Connor, associate professor of microbiology at Boston University School of Medicine and investigator at the university's National Emerging Infectious Diseases Laboratories, told the Post. "I'm really worried that no one has a handle on everything that's happened. Do we know all the places where there's been virus present?"
WHO estimates at least 5,357 people have been infected so far, 2,630 of whom have died, but officials say those numbers largely underestimate the problem. The disease has been detected in Nigeria and Senegal, as well as the hardest-hit countries. Laurie Garrett of the Council on Foreign Relations estimates there probably will be 250,000 cases by Christmas without intervention.
U.S. President Barack Obama last week announced plans to send U.S. troops to West Africa and commit as much as $1 billion to fight Ebola, calling the disease a serious security threat.
© Copyright IBTimes 2023. All rights reserved.