Ebola Outbreak: Kent Brantly Is Improving, Nancy Writebol To Arrive Later This Week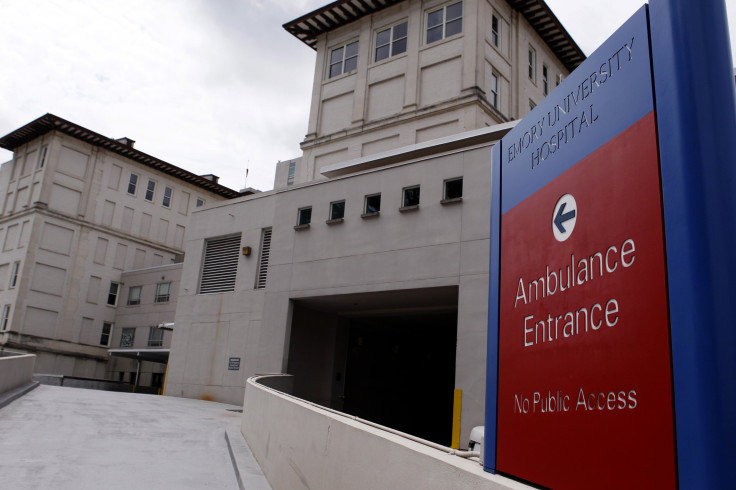 Dr. Kent Brantly, the first Ebola patient to be treated in America, was said to be improving Sunday, one day after his arrival at Emory University Hospital in Atlanta, Reuters reported. A second American who contracted Ebola while serving as an aid worker in Liberia, Nancy Writebol, was to be transported to Emory in the next week.
Dr. Tom Frieden, director of the U.S. Centers for Disease Control, appeared on CBS' "Face the Nation" Sunday and said it is unlikely Ebola will spread in America. Speaking about Brantly's health, Frieden said, "It's encouraging that he seems to be improving."
Brantly contracted Ebola in Liberia working with Samaritan's Purse and was receiving blood transfusions from a 14-year-old survivor prior to arriving at Emory. The hospital is equipped with a special isolation unit which can be used to treat infectious diseases.
"It was a relief to welcome Kent home today. I spoke with him, and he is glad to be back in the U.S. I am thankful to God for his safe transport and for giving him the strength to walk into the hospital," Brantly's wife, Amber, said in a statement. "Please continue praying for Kent and Nancy -- and please continue praying for the people of Liberia and those who continue to serve them there."
Ebola is a virus contracted through exposure to body fluids. There is no vaccine and treatment involves the management of a patient's health as the immune system fights the disease. Speaking on ABC's "This Week," Frieden said the United States would not close its borders and finding the source for the latest outbreak in West Africa, which has led to the death of more than 700 people, will help control the spread of the virus, Politico reported.
Emory University Hospital's isolation unit is being used as a precautionary measure and to ensure Brantly and Writebol have privacy as they fight the virus. The Ebola patients can see visitors, through a glass window but not inside the patient area. The hospital said it was informed it would receive an Ebola patient Wednesday and the second patient was announced Thursday.
Writebol will arrive in Georgia at some point this week. The modified airplane transporting the patients to Georgia can only fly one passenger at a time. Serving in Mission, the missionary organization for which Writebol was working in Liberia, said the nurse is in serious but stable condition. In Liberia, Writebol received an experimental serum for Ebola.
"We remain encouraged by Nancy's condition, and we can't wait to have her back home," the missionary group said.
© Copyright IBTimes 2023. All rights reserved.