Ebola Outbreak Threatens To Spread With Cases In Freetown, Sierra Leone And Lagos, Nigeria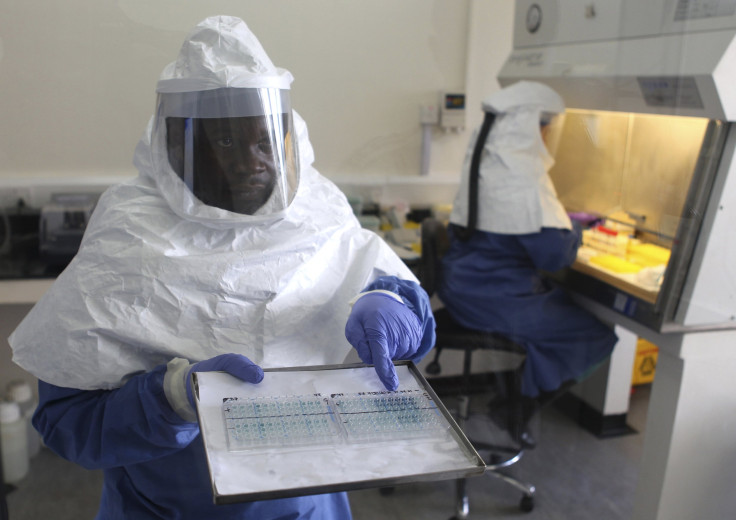 The most deadly Ebola outbreak in history threatens to expand again this week after the largely isolated virus made its way to the capital of Sierra Leone and Africa's most populous city, Lagos, Nigeria.
Sierra Leone police and officials asked for the public's help finding a test-positive woman who was forcibly removed from a hospital by family members and is suspected to be somewhere in Freetown, Sierra Leone's capital of 1 million people. Saudatu Koroma, 32, lives in a densely populated neighborhood in Freetown, exacerbating fears she could spread the disease to those near her. Local radio stations broadcast an appeal from officials asking residents to help find her.
"Saudatu Koroma of 25 Old Railway Line, Brima Lane, Wellington," the announcement read. "She is a positive case and her being out there is a risk to all. We need the public to help us locate her."
Ebola has no known cure and many rural-living locals are suspicious of the medical treatment given to patients. Some patients escape quarantine to seek more traditional medicinal methods, hastening the spread of the virus in rural communities.
A Liberian man carrying the virus died Friday in Lagos, a city of more than 21 million people. Patrick Sawyer, a 40-year-old government consultant attending a conference in Lagos was the first confirmed case of the virus in Nigeria. He was quarantined before leaving the airport in Lagos, and all people who came in contact with him during that time were also quarantined. His sister had recently passed away from an Ebola infection.
So far the outbreak has been mostly contained to rural areas in West Africa. A spread to a major urban center could be catastrophic, particularly in Lagos, where health care isn't as good as in other major African cities.
Yesterday, the World Health Organization announced that Dr. Sheik Umar Khan, a leading physician treating Ebola patients in Sierra Leone, has contracted the disease. Khan was in charge of Sierra Leone's Ebola response effort. Sierra Leone's Ministry of Health and Sanitation says Khan is "responding to treatment" at a Doctors Without Borders (MSF) facility.
Dr. Bart Janssens, a senior director at MSF, called the epidemic "out of control" last month and that his organization had "reached the limit of what it can do" to fight Ebola.
More than 600 people have died and over 1,000 people have been infected since the first outbreak was reported on March 25, at an average of about five deaths and just under nine new infections every day. Ebola is spread by direct contact with body fluids of an infected individual, but the virus causes massive hemorrhaging that hastens its spread.
© Copyright IBTimes 2022. All rights reserved.
FOLLOW MORE IBT NEWS ON THE BELOW CHANNELS