Ebola In The US: Concerns Outpace Real Risk As 'Preppers' Ready For Unlikely Outbreak
The flu virus is responsible for about 36,000 deaths in the U.S. every year, but the common killer hardly elicits the same panic as Ebola, a disease that has devastated parts of Guinea, Liberia and Sierra Leone, but has killed just one person in the U.S. Ebola has dominated headlines across the country and has led to some Americans isolating themselves in their homes, skipping school and staying home from work because of what they see on the news and social media. The prospect of a major outbreak in the U.S. still looms large for many Americans, but health officials say the hysteria over Ebola is driven by fear, not facts.
Despite the extremely low infection rate in the U.S., some Americans have taken their concern for Ebola beyond the Internet and into the classroom. Doomsday "preppers" – people who maintain stockpiles of food, weapons and other supplies in preparation for a natural disaster or societal collapse -- are taking survival courses that touch on Ebola, among other things, like what to do in a power outage or terrorist attack. Politicians have got in on it, as well, evoking Ebola to drum up votes ahead of the midterm elections in November. "People with Ebola and other infectious diseases can enter the country without being challenged," New Hampshire Republican Senate candidate Scott Brown claimed recently.
Health experts maintain that the risk of contracting the virus in the U.S. is almost zero. As one writer humorously pointed out, more Americans have been married to reality star Kim Kardashian than have died from Ebola in the country. A constant stream of fresh Ebola news reinforces concerns about the virus, experts say. "It's like buying a new car," Gabriel Crenshaw, a psychologist and lecturer at the University of Southern California's School of Social Work, told IBTimes. "You never saw a Toyota Camry in burgundy before, but now driving the street, all you see are burgundy Toyota Camries." Crenshaw suggests "if you feel yourself becoming anxious [about Ebola,] turn off the news for a bit."
It's natural to be afraid of Ebola given the media alarm in the U.S., Crenshaw said. "It comes from a place of survivalism," he explained. "It's very Darwinistic. People will always do what's best for them to survive." The problem, he said, is people who only see the worst possible outcome in a situation. That's when fear over Ebola strays from a place of rational thinking. "They have these blinders on because they see the doomsday coming," Crenshaw said.
In addition to new health screenings at the five international airports that are gateways into the country, the Centers for Disease Control and Prevention announced Wednesday that all passengers coming from Ebola-stricken countries will be monitored for 21 days for symptoms of the virus. Before, only passengers arriving from those countries who showed symptoms, including fever, upon their arrival were taken aside for additional questioning and possible quarantine. About 150 travelers from the West African countries of Guinea, Liberia and Sierra Leone arrive in the U.S. every day.
TV and print reporters have helped stroke fears over Ebola. Fox News, for example, told viewers Ebola would soon go airborne. Former New York Times executive editor Jill Abramson called the recent media coverage of Ebola "disgraceful." "I have to roll my eyes when, like today, I'm reading all these stories about "the panic." Well, who helped cause the panic? I mean, please!" she said.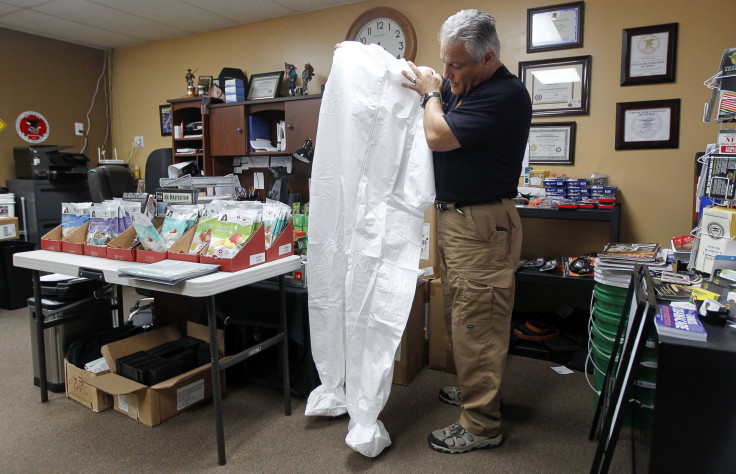 Others have embraced the Ebola panic, despite all evidence suggesting that the U.S. does not face a deadly outbreak.
David D'Eugenio, founder of the HomeSafety Academy in West Palm Beach, Florida, offers readiness courses for so-called preppers. "Ebola is one of many concerns that a person would have," he told International Business Times. D'Eugenio said that Ebola might rank fourth on a person's list of concerns, behind the economy and border control. However, "should there be another case unrelated to Texas, then this is going to go right to the top," D'Eugenio said.
D'Eugenio said the fear is less about the current threat of Ebola in the U.S. and more about the potential for new cases should more people like Thomas Duncan, a Liberian national who traveled to the U.S. with the virus and infected two nurses in Dallas, Texas, before he died on Oct. 8, were to arrive on U.S. soil. "When we prepare, we prepare for anything," D'Eugenio said.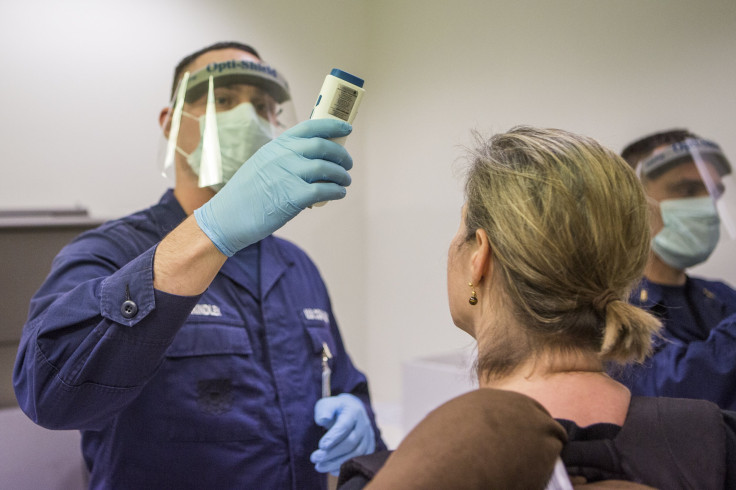 FOR FREE to continue reading
✔️ Unlock the full content of International Business Times UK for free
offer available for a limited time only
✔️ Easily manage your Newsletters subscriptions and save your favourite articles
✔️ No payment method required
Already have an account?
Log in
© Copyright IBTimes 2023. All rights reserved.