Ebola Vaccine: Swiss Agency To Conduct Trial For Experimental Treatment On 120 Volunteers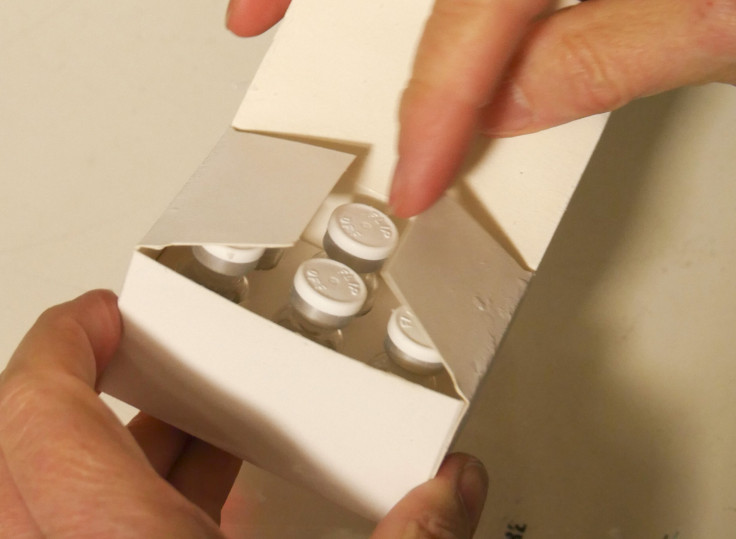 Swiss medical authorities will conduct trials on an experimental Ebola vaccine aimed at curtailing the virus that has killed about 5,000 people in West Africa, Switzerland's drug regulation agency said Tuesday. The vaccine will be administered at Lausanne University Hospital to 120 healthy volunteers, many of whom will then travel to West Africa to provide medical support in regions most affected by the virus.
"Fifty front-line humanitarian workers going into the field will receive the vaccine," hospital spokesman Darcy Christen told NBC News. "The other 70 are not being deployed and of those 20 will receive the placebo and 50 the vaccine. Volunteers going into the field will not receive the placebo, for ethical reasons."
The drug regulation agency, known as Swissmedic, said the proposed vaccine trial "was handled as a priority given the dimensions of the Ebola epidemic," the Wall Street Journal reported. The vaccine is based on a genetically altered chimpanzee virus. As of now, there are no proven vaccines for Ebola.
Developed by British pharmaceutical company GlaxoSmithKline and the U.S. National Institutes of Health, the vaccine is one of two candidates identified by the World Health Organization as ready for human trial, the Associated Press reported. It is also being tested in the United States, the United Kingdom and Mali. GlaxoSmithKline said it will have the capacity to produce about 1 million doses of the vaccine per month by late next year.
The other candidate, a vaccine developed by the Public Health Agency of Canada, will be tested on human volunteers at the U.S. Walter Reed Army Institute of Research. Results on its viability as an Ebola vaccine are projected to be ready by the end of 2014.
© Copyright IBTimes 2023. All rights reserved.