Ebola Victim Thomas Eric Duncan Remembered By Relatives: 'He Died Helping Someone'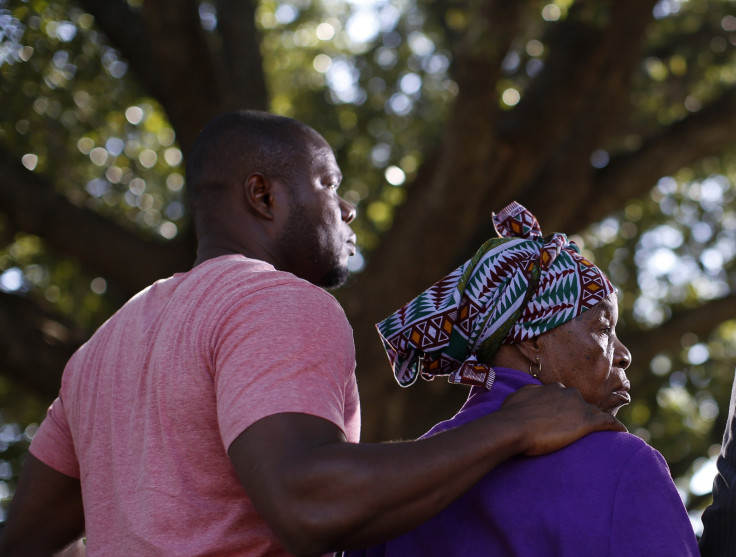 Remembered as a man whose willingness to help others might have led to his death, family and friends of Thomas Eric Duncan gathered Saturday at a North Carolina Baptist church to bid farewell to the Liberian national believed to be the first Ebola fatality in the United States.
"Let's not forget how he died. He died helping someone," said Duncan's half-brother Harry Korkoryah, according to The New York Times. Relatives say Duncan likely contracted the virus taking an ill, elderly woman to the hospital days before he traveled on Sept. 20 from Monrovia to Dallas to marry his fiancée.
Duncan's mother, Nowai Gartay, who lives in North Carolina, was consoled by relatives as about 30 congregants of Rowan International Church in Salisbury sang hymns below pictures of Duncan displayed on a screen above the dais.
Family members have denounced the way Texas Health Presbyterian Hospital handled Duncan's illness. The 42-year-old was taken by his girlfriend to the hospital's emergency room Sept. 24 with a high fever, abdominal pain and an intense headache, but he was sent home with some antibiotics. Four days later Duncan was rushed by ambulance back to the Texas Health Presbyterian where he succumbed to the virus Oct. 8.
In a scathing op-ed published Tuesday in the Dallas Morning News, Josephus Weeks, Duncan's nephew, says the hospital staff was indifferent to his uncle's condition because he was a black man who lacked health insurance. He claims Duncan informed hospital staff he had been in Liberia.
But Saturday, relatives replaced their anger with tears and remembered a man some in attendance only knew as a child. Bishop F. Arthur Kulah, who founded a school in neighboring Ivory Coast that Duncan attended during Liberia's civil war, said Duncan operated a telephone booth to help refugees call relatives back home even if they couldn't pay for the calls. Meanwhile, a Carnival cruise ship carrying a Texas Health Presbyterian lab technician who handled Duncan's fluid samples was due back in Galveston, Texas, Sunday.

The ship, carrying about 4,000 passengers, was denied entry to dock in Cozumel, Mexico, according to wire reports. The woman, whose name has not been made public, and her husband volunteered to quarantine themselves in a cabin on the ship. So far she has not presented any symptoms.
© Copyright IBTimes 2022. All rights reserved.
FOLLOW MORE IBT NEWS ON THE BELOW CHANNELS