Thomas Duncan Death: 5 Questions For Hospital That Treated First US Ebola Patient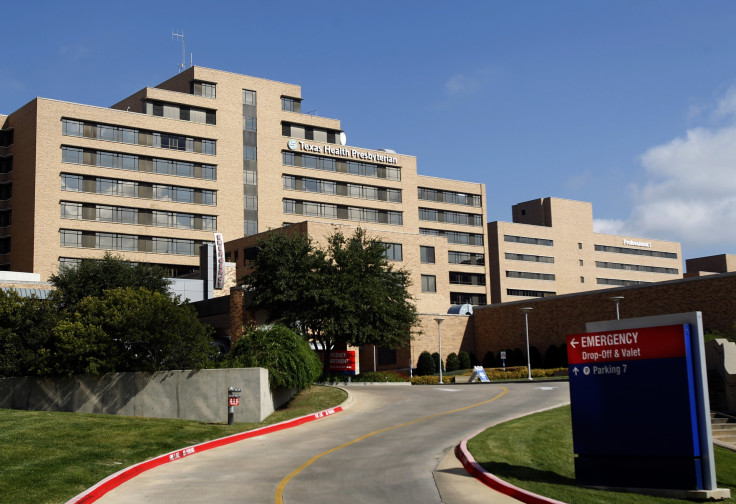 The death of Thomas Eric Duncan, the first person to be diagnosed with Ebola while in the United States, has raised doubts about the treatment he received at Texas Health Presbyterian Hospital in Dallas. The five other Ebola patients treated in the U.S. have all survived, so far. Some people, including Duncan's family and girlfriend, wonder if his life could have been saved had the hospital recognized his life-threatening symptoms earlier on or had given him a blood transfusion from previous Ebola patients.
Duncan was hospitalized in late September after testing positive for the virus and died Wednesday morning at Texas Health Presbyterian. The Liberian national had traveled to the U.S. to marry his longtime girlfriend, Louise Troh, and came down with symptoms a few days later.
A prayer service was held for Duncan in Dallas Wednesday evening. Pastor George Mason of Wilshire Baptist Church wondered aloud to those in attendance what could have been done to prevent Duncan's death.
1. Why did the hospital turn Duncan away after his initial visit? Duncan first visited the hospital on Sept. 26, six days after he arrived in the country and just two days after he began to feel symptoms of the deadly infection. He told hospital personnel that he had recently been in Liberia, where Ebola has killed more than 2,200 people, but instead of quarantining him, the hospital sent Duncan home with antibiotics and some pain medication.
He returned to the hospital two days later, on Sept. 28, when his condition deteriorated. That's when he was admitted for treatment. The hospital blamed a flaw in its computer system for the confusion during Duncan's first visit.
2. Why did the hospital wait six days to give Duncan an experimental treatment? Duncan received experimental Ebola medicine last Saturday, six days after admission. Four of the other five Ebola patients, all of whom are American, got medicine immediately. The hospital said it was able to give Duncan the drug only once it got permission from the Food and Drug Administration. The FDA, however, said it had received the hospital's request to administer the treatment only last Friday.
3. Did insurance status play a role in Duncan's delayed care? Duncan's family has argued that because Duncan lacked U.S. health coverage, the hospital was reluctant to treat him. The hospital has denied the claim.
4. Why wasn't Duncan given a blood transfusion like some of the other patients? Two of the five other Ebola patients who received treatment in U.S. hospitals received blood or platelet transfusions with plasma donated by another Ebola patient. The blood contained vital antibodies that helped the patients fend off the virus, doctors said. The hospital in Dallas said there was no blood type match available.
5. Had the hospital ignored any prior notice that it might receive a patient with Ebola? The Centers for Disease Control and Prevention held a conference call with hospital administrators in August to warn them about Ebola and to advise them on what to do should someone show up with symptoms. However, Texas Health Presbyterian made several errors, including allowing the ambulance that Duncan had vomited in to be used to pick up other patients over the next several days. The hospital insists it was in contact with the CDC and other hospitals daily about Duncan's case.
© Copyright IBTimes 2023. All rights reserved.