Ebola Virus Outbreak: Scare Forces Carnival Cruise Line Ship To Turn Around; Reporter Live Tweeting From Ship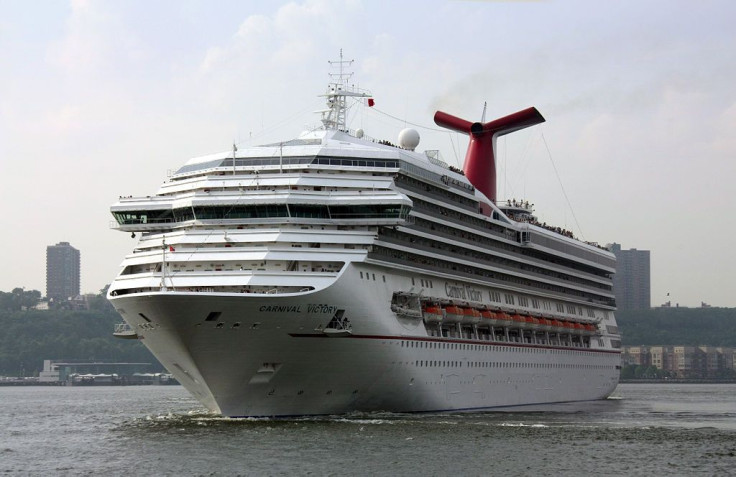 Eric Lupher, a reporter at KMGH-TV, Denver, is currently aboard a Carnival cruise ship that was forced to turn around after the captain announced a passenger may have been exposed to a Texas Ebola patient's bodily fluids. The ship attempted to dock in Belize, but was prohibited from doing so. Mexico didn't allow the ship to dock, either. Lupher has been tweeting updates as the ship has been heading back to Galveston, Texas.
The Centers for Disease Control and Prevention in Atlanta contacted the cruise ship Wednesday, saying a guest on the ship served as a lab supervisor at the same hospital where Thomas Eric Duncan, an Ebola patient, was treated. Duncan died from the disease on Oct. 8, becoming the first person to die within the U.S. from the Ebola virus.
The health worker on the cruise ship hasn't shown any sign of the disease. She is reportedly isolated on the ship in a cabin.
"At no point in time has the individual exhibited any symptoms or signs of infection, and it has been 19 days since she was in the lab with the testing samples," the British-American cruise ship line said in a statement.
© Copyright IBTimes 2023. All rights reserved.