Eclipse From Space: NASA-NOAA Satellite Captures 2020's Only Solar Eclipse
KEY POINTS
The year's only total solar eclipse was visible in parts of South America on Monday
NASA and NOAA's GOES-16 satellite captured the event
South America will witness another total solar eclipse in 2021
What does a total solar eclipse look like from space? A satellite also watched Monday's event and captured stunning views of the phenomenon.
While many people were eagerly waiting for the total solar eclipse on Monday, there was one other viewer looking out for the event from thousands of miles away from Earth. Apparently, NASA and the National Oceanic and Atmospheric Administration's (NOAA) Geostationary Operational Environmental Satellite 16 (GOES 16) was also watching the eclipse unfold and NASA Earth Observatory shared the image it had captured from its unique vantage point.
In the image, one can clearly see the splotch of darkness on the planet, marking the shadow of the moon that covered parts of South America.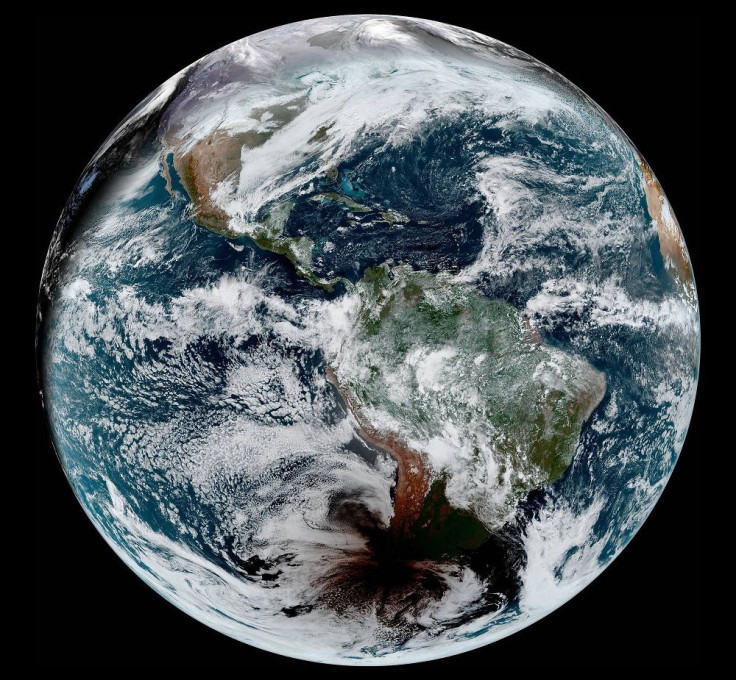 The NOAA also shared a timelapse of the event created from the images that the satellite captured every 10 minutes on Monday. This showed the moon's shadow making its way across the Pacific Ocean and over South America while the other parts of the Earth were slowly shifting from night to day.
On the ground, thousands of people in Southern Chile and Argentina turned their gazes to the sky in hopes of catching a glimpse of the total solar eclipse. Although heavy rain in Chile nearly pulled the plug on their chances to catch a glimpse of the event, the clouds gave way at the last minute just in time for the people to watch it, albeit partially.
Monday's event was already the second total solar eclipse visible in the region for the last 18 months since it also witnessed the total solar eclipse on July 2, 2019. And according to a NASA fact sheet on the event, South America will once again catch a glimpse of another total solar eclipse on Dec. 4, 2021.
As for the U.S., the next solar eclipse that will be visible in the area will happen on Oct. 14, 2023. But that will be an annular solar eclipse.
On April 8, 2024, however, the U.S. will get to see a total solar eclipse. Time and Date calls it the "Great North American Eclipse" as it will pass the Pacific coast of Mexico, several American states and the Atlantic coast of Canada.
© Copyright IBTimes 2023. All rights reserved.
FOLLOW MORE IBT NEWS ON THE BELOW CHANNELS