Economic Growth Cools As US GDP Expands 2.2%, Below Forecasts In Fourth Quarter Of 2014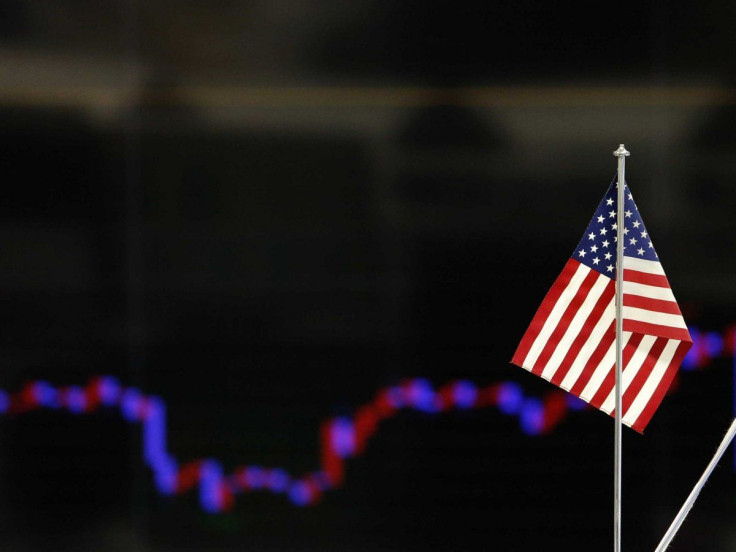 U.S. gross domestic product, the broadest measure of goods and services produced across the economy, grew at a seasonally adjusted annual rate of 2.2 percent in the last three months of 2014, the Commerce Department said in its third and final estimate Friday. The final revision missed economists expectations for 2.4 percent annual growth, according to analysts polled by Thomson Reuters.
The downward revision comes after economic growth smashed expectations in the third quarter after GDP grew 5 percent. Meanwhile, U.S. GDP increased 4.6 percent in the second quarter, after decreasing 2.1 percent in the first.
The slowdown in growth comes as the U.S. Federal Reserve downgraded its GDP forecasts for this year. Annual U.S. gross domestic product in 2015 is expected to grow 2.3 percent to 2.7 percent, down sharply from the central bank's estimate of 2.6 percent to 3 percent in December, the FOMC said in its economic projections following the central bank's meeting last week.
Economists expect first quarter growth to slow this year, driven by harsh winter weather and a downturn in U.S. business investment. Consumer spending, which accounts for nearly two-thirds of U.S. economic activity, fell in January despite a precipitous drop in gasoline prices across America. Spending declined 0.2 percent in January after falling 0.3 percent in December, the Commerce Department said earlier this month.
Separately, U.S. consumers unexpectedly spent less at retailers last month despite a steep drop in gasoline prices across America, marking the first time since 2012 that sales have dropped for three consecutive months. U.S. retail sales dropped 0.6 percent in February after declining 0.8 percent in January, the Commerce Department said Thursday.
The unexpected drop in sales disappointed some market professionals. The drop in gasoline prices over the past few months was expected to boost consumer spending at retailers. Most economists attributed the recent lackluster numbers to a harsh winter.
Meanwhile, U.S. businesses spent less on investment for a sixth straight month in February, causing concerns that a strong dollar will weigh on corporate profits ahead of earnings season. Non-defense capital goods orders excluding aircraft, a closely watched barometer for business spending plans, dropped 1.4 percent last month after a revised 0.1 percent dip in January, the Commerce Department said Wednesday.
Following the report, U.S. stock futures edged lower ahead of the opening bell. The Dow Jones Industrial Average Futures fell 22 points, or 0.12 percent, too 17,582; the S&P 500 Index Futures dipped 1 point, or 0.05 percent, to 2,047.50. The Nasdaq Composite Futures lost 2.25 points, or 0.05 percent, to 4,308.50.
© Copyright IBTimes 2023. All rights reserved.