Economic Growth Slows Sharply In Q1 2015: 5 Factors Slowing US GDP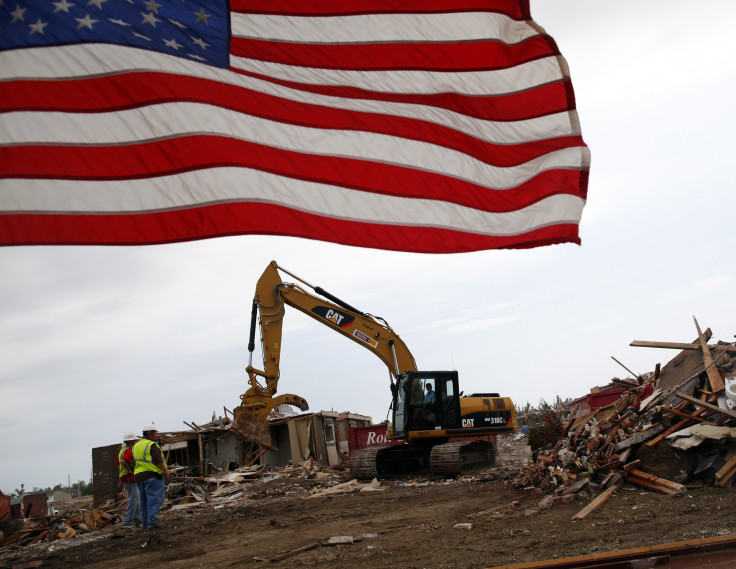 The U.S. economy grew slower than expected in the first three months of 2015, due to harsh winter weather, a strong dollar and a slowdown in shipping resulting from labor disputes at West Coast ports. U.S. gross domestic product, the broadest measure of goods and services produced across the economy, grew at a seasonally adjusted annual rate of 0.2 percent in the first quarter, the Commerce Department said in its preliminary estimate Wednesday.
Economists had forecast the U.S. economy to expand at a 1 percent seasonally adjusted rate last quarter compared with 2.2 percent for the last three months of 2014, analysts polled by Thomson Reuters said.
Although the economy bounced back after a similar slowdown in the first quarter of 2014, economists say there is more weakness in the underlying economy now than a year ago because of the sharp decline in energy prices that is stalling capital investment, a strong U.S. dollar weighing on exports and weakness in the global economy, particularly in Asia.
"With these three things all taken together, the underlying trend of the U.S. economy is weaker than it was last year, and because of that, you're not going to see the economy bounce back as quickly as it did last year," said Srinivas Thiruvadanthai, director of research at the Jerome Levy Forecasting Center.
Here are the top five factors that weighed on the U.S. economy in the first quarter:
1. Weather
Harsh winter weather likely made Americans save during the first three months of the year as consumer spending, which accounts for nearly two-thirds of economic activity, barely rose in February, increasing a seasonally adjusted 0.1 percent from January following two consecutive declines, the Commerce Department said last month.
"The decline is weather-related, but the interesting thing is disposable income from low gas prices should have triggered off a better retail sales performance," said Peter Cardillo, chief market economist at Rockwell Global Capital.
2. Mixed Effects Of Cheaper Oil
Oil prices dropped by nearly half from June to January, which would typically boost consumer spending in major oil-importing economies, such as the U.S. However, despite a precipitous drop in gasoline prices across America at the end of 2014, consumer spending at retailers didn't pick up as much as economists had previously expected, marking the first time since 2012 that sales dropped for three consecutive months in December, January and February.
3. West Coast Port Disputes
The West Coast port slowdown had a dramatic impact on shipping because as dockworkers and their employers negotiated a new contract, the disruptions prevented manufacturers from receiving inventories on time, slowing production. The U.S. trade gap shrank to its lowest level in more than five years in February, as exports decreased 1.6 percent from January to $186.25 billion.
4. A Stronger Dollar
U.S. businesses spent less on investment for a seventh straight month in March, which was the biggest decline since July 2013, causing concerns that a strong dollar and lower energy prices will weigh on corporate profits. Business spending on capital goods has been weakened by the buoyant greenback, which has eroded overseas profits of U.S. multinational companies.
"The outlook for investment at this point isn't particularly positive, and corporations have been able to get away with this because they are operating at near-record margins. So the impetus to invest is small at this point," said Dan North, chief economist at Euler Hermes.
5. Slow Growth Overseas
China, the world's second-biggest economy, announced further stimulus measures this week to help restructure its debt after the county grew 7 percent in the first quarter, marking its slowest growth since the first quarter of 2009. Economists fear that means the Chinese economy is decelerating at a faster pace.
"The fear factor of China was not as prevalent a year ago as it is today in the financial markets," Cardillo said. "If China's economy goes, the rest of the global economy is going to suffer."
© Copyright IBTimes 2022. All rights reserved.
FOLLOW MORE IBT NEWS ON THE BELOW CHANNELS