Ecuador Earthquake: Magnitude 6.2 Temblor Felt In Capital Quito
UPDATE: 11.22 p.m. EDT - Ecuador Risk Management Secretariat said one person was reported injured in the city of Babahoyo. Structural damages were reported in Llagos, Chunchi Canton and in the province of Chimborazo. However, there were no reports of damages to the road network.
Original story
A powerful earthquake with a preliminary magnitude of 6.2 struck central Ecuador late Thursday, the European-Mediterranean Seismological Centre (EMSC) said.
It was centered in an area east of Guayaquil and north of Cuenca. The quake hit 94 km south of the city of Ambato at a depth of 112 km. Strong shaking was felt as far away as the capital Quito around 9:12 p.m. local time (10.12 p.m. EDT) on Thursday.
"We experienced one small shake and then a second longer shake maybe 2 seconds long. The glass in our windows rattled and we felt the floor shake, but nothing was broken," a resident in Cuenca said, BNO News reported.
"My building wiggled sufficiently all the way north in Quito," another resident Nancy Miorellis said.
There are no immediate reports of casualties or damage.
"There is a low likelihood of casualties and damage," the U.S. Geological Survey said. Up to 26.6 million people may have felt light shaking from the quake, computer models from the USGS estimated.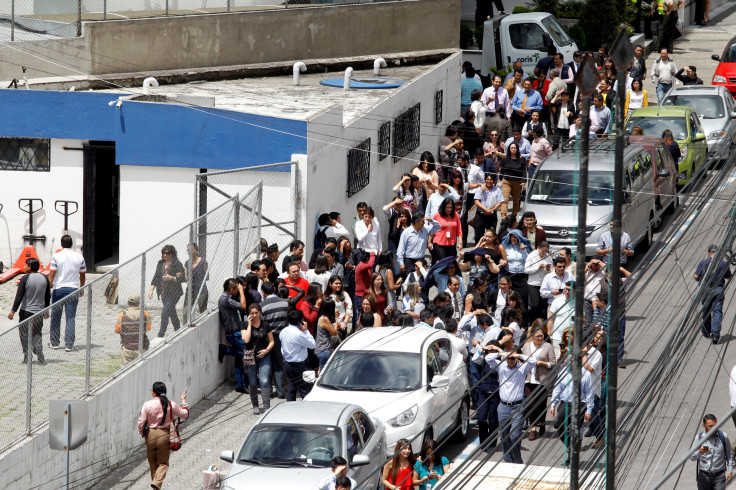 © Copyright IBTimes 2023. All rights reserved.
FOLLOW MORE IBT NEWS ON THE BELOW CHANNELS