Ed Snowden's Girlfriend Lindsay Mills Devastated By His Disappearance Following NSA Leaks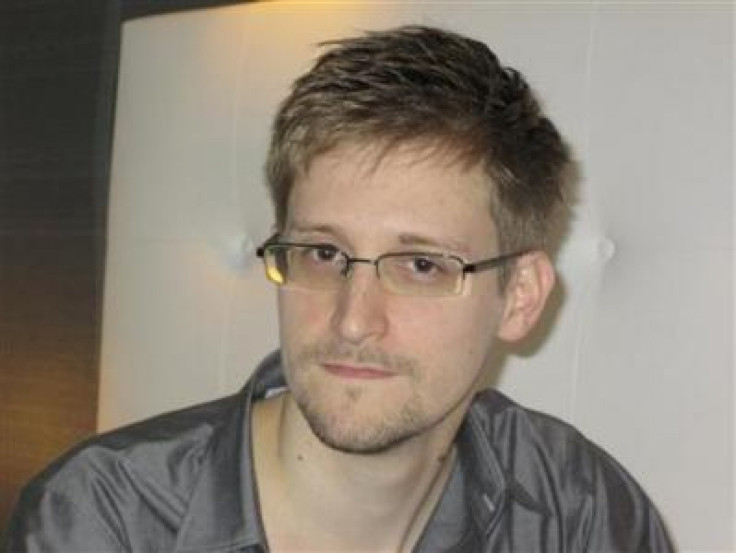 Whistle-blower Ed Snowden left his girlfriend high and dry after exposing secrets about National Security Agency's PRISM program. The 29-year-old analyst felt so strongly about divulging the top-secret government surveillance program, which gathers data on millions of Americans through telecommunications companies, that he reportedly abandoned his girlfriend Lindsay Mills.
The 28-year-old is heartbroken now that Snowden has fled to Hong Kong, where he is apparently living in fear of being arrested, according to the Daily Mail. The ballerina took to her blog on Monday to share her dismay over her boyfriend's abandonment.
"My world has opened and closed all at once. Leaving me lost at sea without a compass," she wrote. "As I type this on my tear-streaked keyboard I'm reflecting on all the faces that have graced my path."
"The ones I laughed with. The ones I've held. The one I've grown to love the most. And the ones I never got to bid adieu," Mills added. "But sometimes life doesn't afford proper goodbyes."
It's a drastic change considering most of their friends were expecting the couple to tie the knot after Snowden took Mills on a special trip to Hong Kong. According to the Daily Mail, it was a "special place" for them. Their dreams of marriage have been destroyed now that Snowden shared information about how the U.S. government is keeping tabs on its citizens.
Before Snowden became a fugitive, Mills' blog was filled with exciting firsts she and her "E" were getting ready to experience -- like moving in together.
On April 13 she blogged, "E and I received the keys to our next abode yesterday. My favorite part of moving is the pre-packing stage where I can roll around big empty rooms in soft window light (I may have been a cat in my former life)."
Snowden never told Mills where he was going, just that he would be gone for a few weeks. He was believed to be staying at the Mira Hotel in Hong Kong until he checked out on Monday, the Daily Mail said. His current location is unknown.
© Copyright IBTimes 2023. All rights reserved.