Edward Snowden May Not Be A Real Whistle-Blower: News Orgs Question What To Call NSA Leaker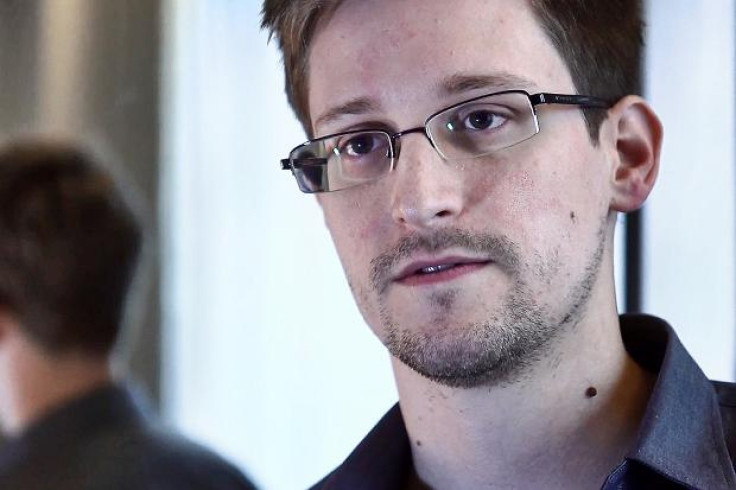 Support for "NSA whistle-blower" Edward Snowden has been overwhelming, but what if he's not a whistle-blower at all?
According to Tom Kent, the standards editor for the Associated Press, applying the term "whistle-blower" to the 29-year-old confessed leaker is premature, at least until more details about the government surveillance Snowden claims to have uncovered are known.
In a blog post Monday, Kent said AP news writers should use the term "leaker" or simply describe Snowden's behavior until more facts emerge. "Whistle-blower," he said, presumes that Snowden uncovered widespread illegal government surveillance, as he asserts he did.
Kent wrote the post in light of two high-profile leaker-related stories that are making the rounds this week. In addition to writing obsessively about Snowden, reporters have also been covering the case of Bradley Manning, the Army Pfc. who is facing possible life in prison for leaking information to WikiLeaks.
"You can look it up: A whistle-blower is a person who exposes wrongdoing. It's not a person who simply asserts that what he has uncovered is illegal or immoral. Whether the actions exposed by Snowden and Manning constitute wrongdoing is hotly contested, so we should not call them whistle-blowers on our own at this point. (Of course, we can quote other people who call them whistle-blowers.)"
The AP's grammar and style guidelines often set the standards for news writers across the country. But not every prominent style editor thinks "whistle-blower" is necessarily the wrong term to apply to Snowden. Philip B. Corbett, associate managing editor of standards for the New York Times, said the paper of record hasn't issued similar a guideline asking its reporters to choose "leaker" or "source" over "whistle-blower."
"I'm not sure any of those terms is inaccurate in this case, and I am generally wary of trying to dictate approved terms or labels for news coverage like this," Corbett said in an email.
In its original story revealing Snowden, the Guardian made no bones about using the term whistle-blower. Snowden, a former CIA assistant and contractor for the National Security Agency, identified himself as the source who leaked information about government surveillance programs to the Guardian and the Washington Post. Earlier Monday, the Post's Erik Wemple pointed out that the Post used the term "source" in its original report about Snowden's coming forward.
Nevertheless, the whistle-blower label was in widespread circulation Sunday, including by IBTimes, and it seems to be sticking. Reuters, Chicago Tribune, Huffington Post, USA Today and Newsday are just a few of the major outlets that have used the term in just the last few hours.
A rapidly growing petition on WhiteHouse.org is calling on the Obama administration to offer Snowden a pardon for any crimes he has committed or may have committed related to "blowing the whistle" on NSA surveillance. As of Monday afternoon, the petition had attracted just over the 25,000 threshold required for a response by the White House.
Got a news tip? Send me an email. Follow me on Twitter: @christopherzara
FOR FREE to continue reading
✔️ Unlock the full content of International Business Times UK for free
offer available for a limited time only
✔️ Easily manage your Newsletters subscriptions and save your favourite articles
✔️ No payment method required
Already have an account? Log in
© Copyright IBTimes 2023. All rights reserved.