Eddie Alvarez Left UFC For 'Guaranteed Eight-Figure' ONE Championship Deal
Eddie Alvarez revealed he received a substantial offer to join ONE Championship which in his words was "nothing like a normal MMA contract."
Alvarez became a free agent earlier this year after his UFC contract expired and it was expected he would sign a new deal with them. However, reports in September claimed he was in negotiations with ONE before it was confirmed last week to be official.
The move shocked many as the former UFC lightweight champion instantly became the Singapore-based promotion's highest-profile signing after Ben Askren, and recently appearing on "Ariel Helwani's MMA Show" on Monday, Alvarez revealed he had no regrets.
"I would be curious for the next four years," Alvarez said. "I'd be ripping the little bit of hair I have left on my head thinking about, 'Was there a deal out there? Was there a monster deal I wasn't thinking about?' I would have not been able to sleep at night re-signing a deal and not knowing what my full potential was."
That monster deal turned out to be in Asia as Alvarez claims the total amount of his new contract far exceeds any previous contract of his.
"It was through the roof. Crushed everything, everybody. There wasn't anything within…they lapped everyone. Without getting into detail, the package in general is going to be an eight-figure deal. A guaranteed eight-figure fight deal," Alvarez explained according to Sherdog, before adding that the length of the contract wasn't too long, "Not as many [years] as you think."
The Philadelphia native believes diving into free agency allowed him to receive such a deal and truly see what he's worth.
He claimed to have received offers from all over the world "from Russia to Poland to bare-knuckle fighting" and stated that leverage always goes to the one who is willing to walk. But his new ONE deal is not just lucrative, but also more of a partnership.
"When I left the table at the UFC and said I wanted to go and explore, this is the deal I had in my mind," Alvarez added. "ONE made me a partner in their promotion. It was more of a partnership than, 'Hey, come on as a fighter. Here's your money to fight,' and that's it. They made me a true partner. It's a package deal. It's nothing like a normal MMA contract. They fully committed to me, and we are full committing back."
It's possible that the partnership either involves Alvarez getting a piece of the company or getting a guaranteed role within the company after he hangs up his gloves.
However, the 34-year-old is not the only new signing ONE will be making.
"I'm not the last large signing in the next month or so," he revealed. "There will be a shift, a massive shift, in power towards ONE Championship."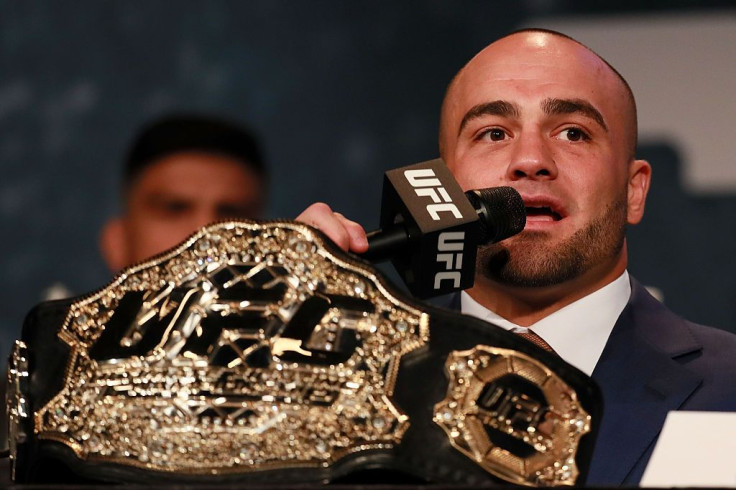 © Copyright IBTimes 2023. All rights reserved.
FOLLOW MORE IBT NEWS ON THE BELOW CHANNELS