Edward Snowden Criticizes Russia's Human Rights Record, Says Online Restrictions, Treatment Of Gays, 'Wrong'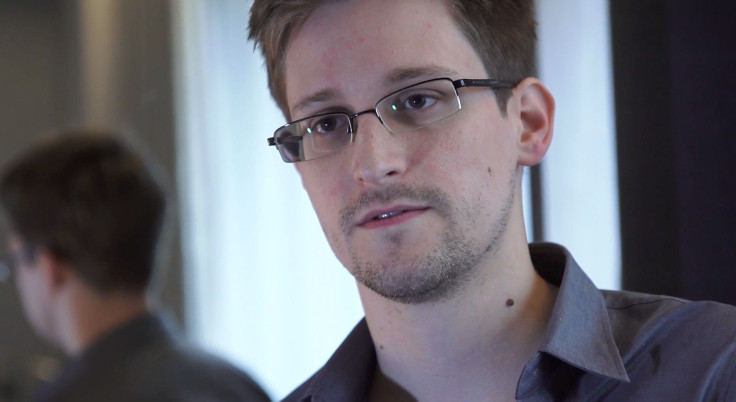 Edward Snowden criticized restrictions on human rights in Russia, where he has been granted asylum, while accepting an award Saturday. He has lived in the country after leaving Hong Kong, where he leaked details of the NSA's domestic surveillance program.
Snowden, a former U.S. intelligence contractor, made the comments while accepting the Norwegian Academy of Literature and Freedom of Expression's Bjornson prize for his work on the right to privacy, by video from Russia.
He said that Moscow's increasing restrictions on online activities, and its treatment of gay people were "a mistake in policy," and wrong.
"I've been quite critical of (these policies) in the past and I'll continue to be in the future, because this drive that we see in the Russian government to control more and more the internet, to control more and more what people are seeing, even parts of personal lives, deciding what is the appropriate or inappropriate way for people to express their love for one another...(is) fundamentally wrong," he said.
Despite Snowden's criticism of Russian policy, he said that he felt that he was still able to express himself freely online, according the Guardian.
"I do (feel free to express myself). And I think it's primarily in the context of the fact that most activities happen online. I mean, when people ask me where I live, the most honest answer is on the internet," he said.
Snowden also criticized "developed countries" for paying scant heed to public concerns about surveillance activity by intelligence agencies.
"They say: Well these things are necessary to keep us safe, " he said, but argued that such surveillance activities failed to achieve this goal.
"In the Charlie Hebdo attacks for example, the intelligence services say: 'Oh yes, we knew who these people were'. But it didn't stop the attack," he said, according to AFP.
In July, the White House rejected a petition to pardon Snowden, saying: "If he felt his actions were consistent with civil disobedience, then he should do what those who have taken issue with their own government do: Challenge it, speak out, engage in a constructive act of protest, and -- importantly -- accept the consequences of his actions. He should come home to the United States, and be judged by a jury of his peers -- not hide behind the cover of an authoritarian regime."
© Copyright IBTimes 2023. All rights reserved.