Edward Snowden Latest: Is NSA Leaker Leaving Russia For Iceland? Upcoming Election Might Decide His Fate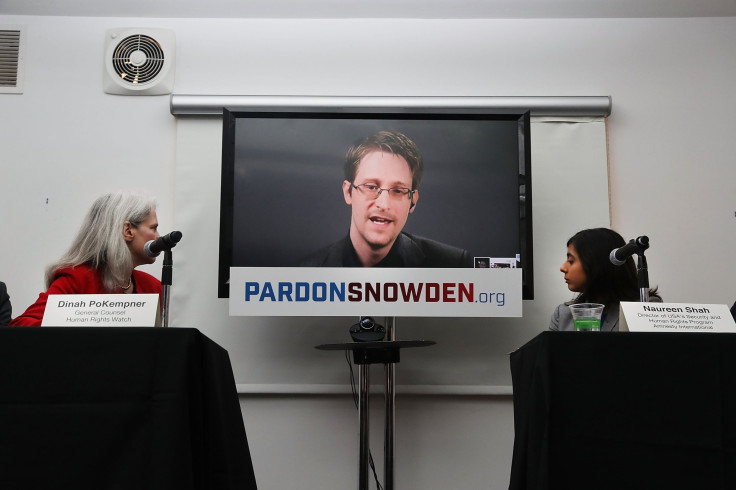 Edward Snowden could soon have the option of a new home if Iceland's Pirate Party comes to power in the country's parliamentary elections on Saturday. The insurgent political movement, which is currently running neck-and-neck in the polls with the Independence Party of the current ruling coalition, has promised to make Iceland a haven for whistleblowers, including the world's most famous.
Iceland has long had favorable policies toward those looking to expose government wrongdoing. Snowden wouldn't even be the first high-profile American to flee prosecution in the United States by settling in Iceland. Former chess grandmaster Bobby Fischer was given Icelandic citizenship in 2005 after the U.S. issued a warrant for his arrest following his participation in a chess tournament in Yugoslavia, breaking sanctions against the country.
The current leader of the Pirate Party, Birgitta Jónsdóttir, was an activist who supported Fischer's relocation and was also a former collaborator with WikiLeaks. In fact, Iceland was the former home of the whistleblowing organization, and it was WikiLeaks that in 2010 helped draft one of the most favorable laws toward investigative journalism anywhere in the world.
Unsurprisingly, the affection between Iceland and whistleblowers has been a mutual one.
"My predisposition is to seek asylum in a country with shared values," Snowden told The Guardian in 2013 shortly after his first trove of leaked documents was released while he was in Hong Kong. "The nation that most encompasses this is Iceland. They stood up for people over internet freedom."
A bill to give Snowden citizenship was even introduced later that year in Iceland's parliament before being struck down. And his hopes were dealt a further blow when the 2013 Icelandic parliamentary elections saw the center-right alliance of the Progressive and Independence parties came to power.
The Pirate Party won just three seats in Iceland's 63-member parliament in that election, but as a result of a disclosure in the Panama Papers released earlier this year which led to the resignation of Iceland's then prime minister, public distrust of the political establishment has grown yet further.
The Pirate Party, and Snowden, who has spent the past three years in Russia, could now be set to benefit.
The party, which started just four years ago with a call for total government transparency, has already announced that it would be prepared to form an alliance with the three other center-left or left-wing parties, which could take it over the 50 percent threshold to form a government.
As well as transparency, direct democracy and decriminalizing drugs, the Pirate Party has made freedom for whistleblowers a key part of its platform.
"Make Iceland a global pioneer when it comes to protecting freedom of information, freedom of expression and freedom of the press," it reads.
With the difficulties of applying for asylum abroad, Jónsdóttir has made it clear that granting Snowden citizenship is her preferred option.
"I think it's dangerous to just give him asylum because asylum does not give you the same protections as citizenship," she told Forbes last year.
For citizen status to happen, though, the Pirate Party would also need to get the approval of parliament, where it could face a challenge for approval given the likely impact on relations with the U.S.
© Copyright IBTimes 2023. All rights reserved.