Edward Snowden May Be Working On Behalf Of Russia Or Other Foreign Powers, US Politicians And Intelligence Officials Suggested Sunday On TV Programs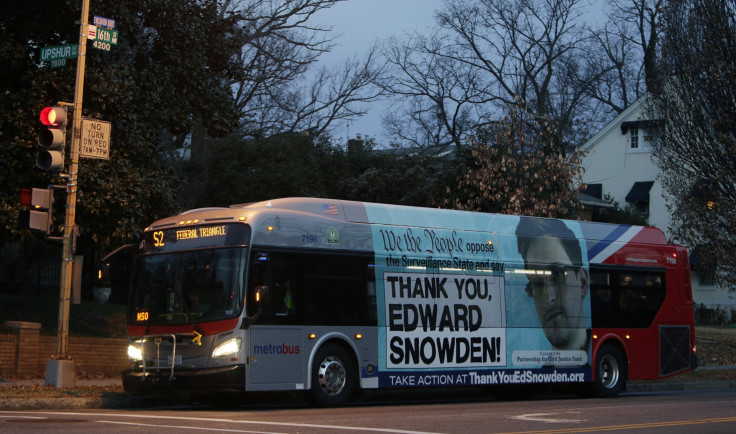 Heads of intelligence committees in the House and the Senate, and other current and former intelligence officials, voiced their suspicions on Sunday that Edward Snowden may have had the help of a foreign government when he leaked the National Security Agency's surveillance secrets.
"I believe there's a reason he ended up in the hands - the loving arms - of an FSB agent in Moscow. I don't think that's a coincidence," Mike Rogers, head of the U.S. House of Representatives Intelligence Committee, told NBC's "Meet the Press," media reports said.
Snowden, who worked for the NSA at its outpost in Hawaii, fled the U.S. last year to Hong Kong and subsequently to Russia where he was granted asylum. He is reported to have made copies of about 1.7 million documents, The Telegraph reported, citing a classified report from the Defense Intelligence Agency mentioned by Rogers, and passed some of them on to The Guardian and Washington Post newspapers.
Senator Dianne Feinstein, who heads the Senate Intelligence Committee, also told "Meet the Press" that Snowden may have had help from Russia, adding: "We don't know at this stage."
And, U.S. Representative Michael McCaul, chairman of the House Committee on Homeland Security, told ABC's "This Week:"
"Hey, listen, I don't think ... Mr. Snowden woke up one day and had the wherewithal to do this all by himself," he said, according to media reports. "I personally believe that he was cultivated by a foreign power to do what he did."
According to Rogers' comments on "Meet the Press," the investigation into Russia's involvement in Snowden's actions is ongoing. And, Rogers told CBS's "Face the Nation:"
"When you look at the totality of the information he took, the vast majority of it had to do with military, tactical and operational events happening around the world," Reuters reported.
Michael Morell, a former deputy CIA director, told "Face the Nation" that he believes that the disclosures made by Snowden and their timing were "almost too sophisticated for Mr. Snowden to be deciding on his own. And it seems to me he might be getting some help."
However, U.S. security officials told Reuters last week that the government did not have any evidence that Snowden had any foreign help or guidance in leaking NSA secrets.
Glenn Greenwald, the journalist who was one of the journalists Snowden passed on the leaked documents to, and others close to Snowden said Sunday's remarks by Rogers and Feinstein were untrue, The Telegraph reported.
In October, Snowden told the New York Times that there is "zero percent chance the Russians or Chinese have received any documents."
© Copyright IBTimes 2023. All rights reserved.