Egypt Charter Approved In Referendum; Morsi Appoints Upper House Members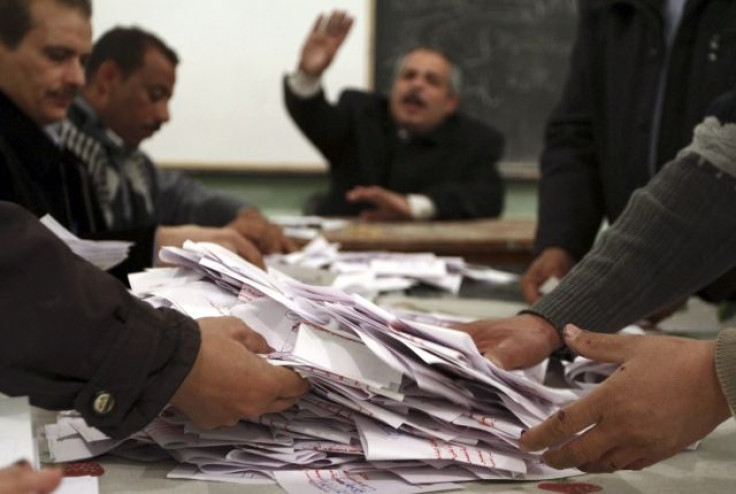 President Mohamed Morsi announced Sunday the names of 90 Egyptians appointed to the upper house of parliament, most of them non-Islamists, as a constitution drafted by an Islamist-dominated assembly reportedly won approval in a public referendum.
A presidential official said 75 percent of those chosen by Morsi to the upper house were non-Islamists and included women, liberals and Christians, Reuters has reported.
Two-thirds of the 270-member upper house, mainly Islamists, was elected in a vote early this year, with the president reserving the power to choose the rest. Morsi, elected in June, had not named them until now.
Meanwhile, the Muslim Brotherhood, which backs Morsi, and the official al-Ahram newspaper reported that 64 percent of voters favored the new charter after two rounds of voting.
Turnout during both rounds was only about a third, according to figures the Muslim Brotherhood posted on its Twitter account.
The second and final round of the referendum was held Saturday in 17 of Egypt's 27 provinces. Preliminary results released early Sunday by the Brotherhood showed that 71.4 percent of those who voted Saturday said "yes" after 95.5 percent of the ballots were counted, the Associated Press has reported.
In the first round of voting, about 56 percent said "yes" to the charter. The results of the two rounds mean the referendum was approved by about 64 percent.
An opposition official told Reuters that their unofficial count also showed a win for the Islamist-backed charter.
Morsi's opponents say the draft constitution does not represent the aspirations of all Egyptians because of the inclusion of provisions that give Muslim clerics a role in shaping laws. The main opposition coalition has also been demanding more safeguards for minorities.
The official announcement of the results is not expected until Monday.
A new parliament will be elected after the constitution is ratified to replace the Islamist-dominated lower house. The lower house was dissolved earlier this year after a court declared the rules by which it was elected were unconstitutional.
According to the draft constitution, the upper house will assume legislative powers now held by the president until a new lower house is elected in a vote, likely to take place early in 2013.
© Copyright IBTimes 2023. All rights reserved.